Ukrainians named hostile countries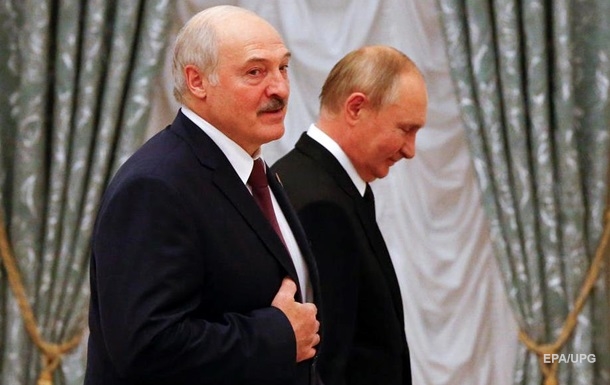 Alexander Lukashenko and Vladimir Putin
Over the past year, Ukrainians have improved their attitude towards Britain and Turkey, but their attitude towards Belarus has significantly deteriorated.
The Ukrainians named the hostile countries. There were two of them – Russia and Belarus. Moreover, the attitude towards the latter state has deteriorated significantly over the past year. This is evidenced by the results of a survey by the Sociological Group Rating.
Thus, the majority of respondents (72%) consider the Russian Federation a hostile country. 12% of the respondents called it a union.
A year ago, Belarus was considered hostile by 22% of Ukrainians, but now there are almost twice as many of them – 48%.
According to the respondents, Ukraine's allies are:
Poland (67%),
Canada and the United States (61%),
Lithuania (59%),
Great Britain (56%),
Turkey (52%),
France and Germany (51%),
China (22%). This country is rather called neutral.
It is noted that over the past year, Ukrainians have improved their attitude towards Great Britain and Turkey.
The survey was conducted by the sociological group Rating on November 6-8, 2021 among 2500 respondents throughout Ukraine, with the exception of the territories occupied by Russia. Interview method: CATI (Computer Assisted Telephone Interviewing – telephone interviews using a computer). Research representativeness error: no more than 2.0%.
Ukrainians told where to live better
We will remind, earlier it became known that the majority of Ukrainians have a negative attitude towards Alexander Lukashenko and Vladimir Putin. But the respondents are sympathetic to the former German Chancellor Angela Merkel and the head of the White House, Joe Biden.
.