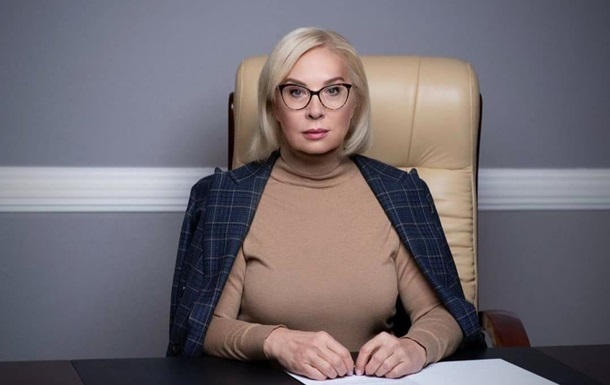 Photo: Facebook / Lyudmila Denisova
300 prisoners are being held in ORDLO – Denisova
Among the prisoners there are 40 soldiers. At the same time, the hostages receive almost no humanitarian aid, the Ombudsman said.
There are 300 people held captive by separatists in ORDLO, among them 40 are military personnel. About it informs Ombudsman Lyudmila Denisova on Tuesday, December 14.
"I held an online meeting with relatives of Ukrainian citizens who are held captive in the temporarily occupied territories of Donetsk and Luhansk regions. Today there are 300 of them, including 40 military personnel," Denisova wrote.
The parties exchanged information on the state of observance of the rights of Ukrainians, the process of their release, the conditions of detention in the Makeyevka correctional colony No. 32, where political prisoner Ruslan Makarets recently died.
As stated by Denisova, the conditions of detention in the Makeevka correctional colony, as in all the colonies of ORDLO, are unsatisfactory. Due to the lack of heating, relatives, with the help of volunteers, bought coal for heating the cells, stolen by the separatists.
In addition, the civilian hostages receive almost no humanitarian aid, since the separatists do not fulfill the agreements reached by the Norman Quartet in Paris. From the last hum-convoy delivered to ORDLO, the civilian hostages received only toilet paper, soap and toothpaste.
"Finally, we agreed on active communication to analyze all the information in order to speed up the process of returning our citizens from captivity as much as possible. We will continue to keep in touch to achieve a common goal," Denisova summed up.
Earlier, Denisova said that separatists are illegally detaining 30 women in the Donbas. Women are tortured and mistreated in separatist prisons.
It was also reported that the list of prisoners in ORDLO increased by 70 people. Now there are 301 Ukrainians in it. Another 258 people are reported missing.
News from Perild.com in Telegram. Subscribe to our channel
.