Arakhamia's assistant fainted in the parliament – media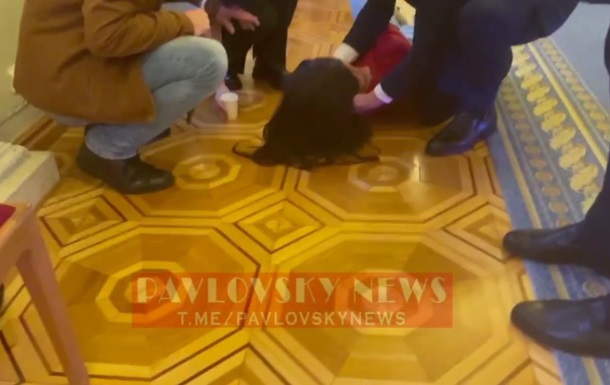 Photo: Still from video
Incident on the sidelines of the Rada
The first to rush to the girl was the people's deputy Mikhail Radutsky, who offered to give her sweet tea.
On the sidelines of the Verkhovna Rada, a girl lost consciousness. She fainted in the corridor on the second floor, according to the Telegram channel PavlovskyNews.
For a while she sat with signs of fatigue, and then suddenly fell to the floor, the newspaper notes.
The head of the Rada's Committee on National Health, Medical Assistance and Medical Insurance Mikhail Radutsky hurried to the unconscious girl. He offered to give her sweet tea to drink.
A few minutes later, the girl woke up and went to the medical center of the parliament.
As PavlovskyNews notes, the victim Alena Zel is a volunteer assistant to the head of the Servant of the People faction David Arakhamia.
Earlier we wrote that the Austrian MP collapsed at a parliamentary meeting. The incident happened at an extraordinary session of parliament. Eva-Maria Holzleitner felt weak directly during her speech at the podium.
.