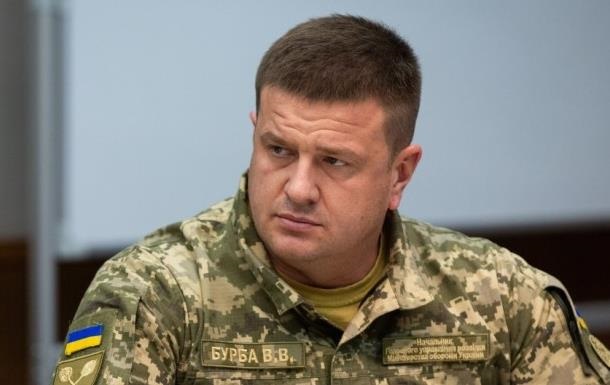 Photo: Ministry of Defense
Vasily Burba retired from military service
The former Minister of Defense Taran refused to sign the dismissal report, but a new one, Reznikov, signed.
Former head of the Main Intelligence Directorate of the Ministry of Defense Vasily Burba was dismissed from the Armed Forces of Ukraine on the basis of the report he submitted. Burba himself spoke about this on Thursday, December 16, in a comment. LIGA.net.
He noted that Defense Minister Alexei Reznikov signed his letter of dismissal on the eve of December 15. It was a follow-up report. At that time, Defense Minister Andrei Taran did not want to sign the first letter of dismissal.
"He (Reznikov, – ed.) Fired me according to my report, which was written back (in September 2021, – ed.) …" – said Burba.
The ex-intelligence officer recalled that at that time a meeting of the Temporary Investigative Commission (VSK) of the Parliament on the case of disrupting the special operation to detain the militants of the Wagner PMC was to be held, at which they planned to hear his testimony. But the meeting was postponed, allegedly due to the lack of a quorum.
"That is, they moved, I think so, because they simply did not want to listen. And at that time the Minister of Defense (Taran, – ed.) Called me and told me to come to his office. During the conversation, I did not agree with his position regarding my participation in the VSK. I wrote a letter of resignation. Due to the fact that the minister was dismissed, I wrote a new report, and as of yesterday his minister (Reznikov – ed.) satisfied, the order was signed ", – said Burba.
When asked why Taran didn't sign the report, Burba replied: "I can say that I have unverified operational data: supposedly it was one of the levers of influence on me, that I'm a military man, and thus, perhaps a minister or someone from The OP thought that this was an influence on me, therefore, after listening to the minister, I decided to write a report, I did not agree with his position regarding my participation (in the VSK, – ed.) ".
Later, Reznikov, in a commentary to the publication, said that he had a conversation with Burba and signed his report before his trip to Sweden. According to the website of the Ministry of Defense, the minister's trip to Sweden began on December 13.
During his press marathon on November 26, Zelensky told some details about the special operation to detain the mercenaries of the Wagner PMC. Zelenskiy says that ex-head of intelligence Vasily Burba proposed to capture the Wagnerites when he decided to fire him.
OP comments on Bellingcat investigation
News from Perild.com in Telegram. Subscribe to our channel
.