In Dnipro, the police eliminated a fraudulent call center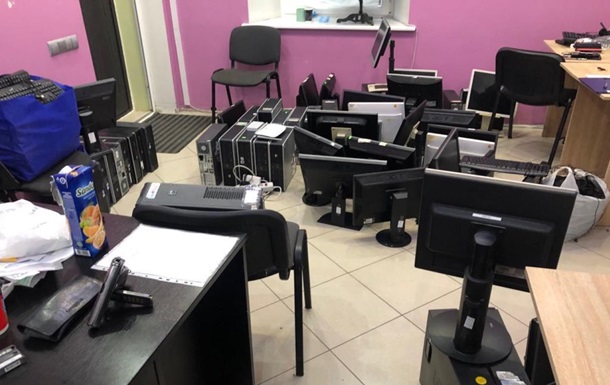 Photo: dp.npu.gov.ua
Illegal call center in Dnipro was closed
Attackers found out confidential information on cards from bank customers, thus gaining access to accounts.
In the city of Dnipro, the police stopped the work of a call-center, whose employees called customers, allegedly on behalf of banks and fraudulently seized their funds. About this on Wednesday, December 15, reported press service of the National Police.
It is noted that searches in the attackers' office located on Evropeyskaya Street took place on December 9. Law enforcement officers entered the premises at a time when the operators were engaged in fraudulent activities.
As it was possible to establish, the scammers called the client, allegedly on behalf of the bank's security officer and reported the detected suspicious actions on card accounts and the threat of blocking the card, after which they offered to go through verification and perform other actions with the bank card.
Further, the attackers found out the necessary confidential information, thus gaining access to the accounts. Then all the money of the victims was transferred to their own accounts registered to third parties.
At the time of the search, there were 25 operators in the call-center. They were interrogated and identified. In addition, the police seized 30 sets of computer equipment, mobile phones, black notes and step-by-step instructions on how operators communicate with the future victim.
Criminal proceedings have been opened under the article on fraud (part 4 of article 190 of the Criminal Code). All persons involved in illegal activities are identified.
Earlier, in Kiev and Kharkov, the activities of two call centers were blocked, which defrauded foreigners for $ 7.5 million.
Call centers in Cherkassy and Uman worked for the State Duma of the Russian Federation – SBU
.