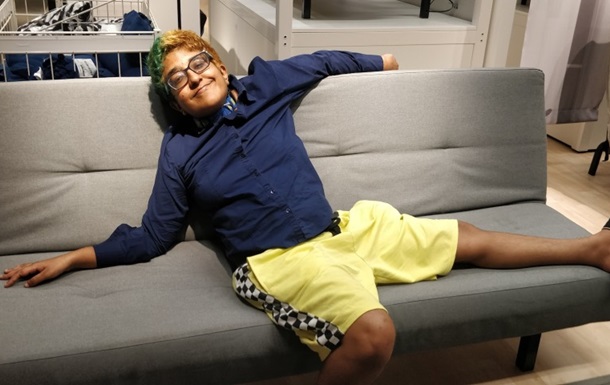 Photo: thesun.co.uk
Nurul Majabin Hassan during his attachment to IKEA furniture
Nurul Majabin Hassan is attracted to inanimate objects and already has experience of "relationships" with furniture and Tetris.
American student Nurul Majabin Hassan has stated that he has a romantic, emotional and sometimes sexual interest in subjects. As reported by the tabloid Daily Star, The 24-year-old has already had an "affair" with IKEA furniture and also "had sex" with a game Tetris.
Hassan, who is studying computer science at the University of Central Florida, admitted that he finds inanimate objects sexually attractive.
The man, who prefers to be called Fractal Database, claims to have had relationships with humans. However, the connection with technology and objects turned out to be much more interesting.
The student does not consider himself a fetishist, since he bases his affection on ancient ideas about animism – the idea that all objects, concepts and everything that exists has a soul or some kind of consciousness.
He currently maintains a relationship with Google Cloud and hopes to get a job with the company so that he can "touch" his love every day.
News from Perild.com in Telegram. Subscribe to our channel
.