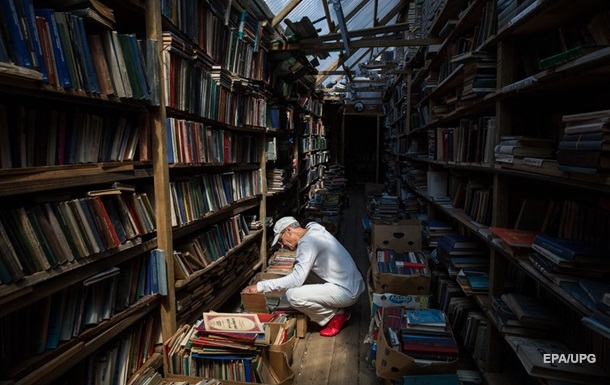 Z000 can be spent on books
From December 16, Ukrainians began to receive 1,000 hryvnias, which the authorities introduced to encourage vaccinations and support businesses affected by the pandemic.
Ukrainians receive a thousand hryvnia from the state and spend it actively. The government even argued on what exactly.
Ministry of Culture version
In the first place in terms of spending is the expected thousand cinemas, says the Minister of Culture Alexander Tkachenko. On the second – by a small margin – bookstores. On the third – theatrical production agencies.
In 6th place, according to Tkachenko, are musical groups, in 10th – production and distribution of video films, in 11th – tourist attractions and shows.
The minister called such results of the use of the covid thousand impressive and suggested that it would allow "culture and creative industries … to survive the hard times of the pandemic."
Tkachenko also stated that there are no museums in the list of spent thousand thousand and urged museum workers to advertise their institutions, and Ukrainians to choose museums for their leisure time.
Minnigits version
According to the Minister of Digital Transformation Mikhail Fedorov, so far most of the thousands of Ukrainians have spent on books.
"Already more than 3 million Ukrainians have successfully used the єPidtrimka service," he said.
Books, cinemas, railway transport – this is Fedorov's rating.
How it works
For a virtual thousand hryvnia, you can buy services in three areas – culture, travel and sports. The President's Office believes that it is these industries that have been most affected by the quarantine measures, so the funds should become support for them as well. Thus, Z000 can be spent on:
– travel within Ukraine (train or plane tickets);
– tickets to cinemas, theaters, museums, concert halls, exhibition centers;
– subscriptions to gyms, fitness centers;
– books.
In order to receive a thousand hryvnia, you need to fulfill a number of conditions: reach 18 years of age, get vaccinated against coronavirus, download the Diya application, generate an electronic covid certificate and apply for payments.
To get money for the vaccination, you need to update the Diya application, go to the "Services" section and click the "Support" button.
The user must create a virtual card in one of the banks, to which the money will come.
Ukrainians who do not have a Diya application or bank cards will be able to receive UAH 1,000 from the second quarter or from the second half of 2022, said Rostislav Shurma, deputy head of the presidential office.
.