Serial apartment thieves were detained in Nikolaev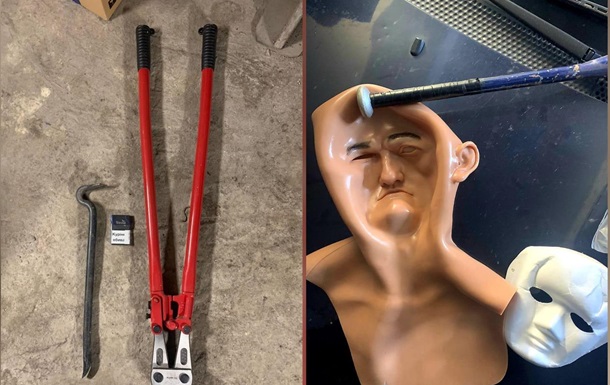 Photo: National Police
In Nikolaev, the police detained apartment thieves
The attackers chose exclusively the homes of wealthy farmers. The buildings were penetrated by squeezing metal-plastic windows.
In Nikolaev the police detained two men for theft from the houses of the region's farmers. About it informs Department of communication of the police of the Nikolaev region.
"The attackers chose exclusively the houses of wealthy farmers. They entered the buildings by squeezing metal-plastic windows, and to commit thefts they used two cars, on which they constantly changed the number," the message says.
On December 18, the police received a message from a resident of Novy Bug that during her short absence someone had visited the house. Having wrung out a metal-plastic window, unknown persons stole gold jewelry.
Law enforcers have installed the attackers' car and determined the approximate route of their movement. Soon the thieves were arrested.
The grouping operated on the territory of the region for a long time. The other day, malefactors simultaneously entered two houses in the Bashtansky district. In one case, they could not find where exactly the owners were hiding their savings, and from the second house they took out jewelry for 150 thousand hryvnias.
The apartment thieves turned out to be two residents of the regional center, 59 and 29 years old, who were repeatedly prosecuted for committing similar crimes.
During the inspection of the Toyota car, on which the thieves were moving, the police seized jewelry stolen from the victim's premises, special tools, keys and screwdrivers for breaking windows, masks, gloves, mobile phones and other material evidence.
There are at least five episodes on the account of the defendants only in the Bashtansky district, the police are checking the involvement of men in committing similar crimes on the territory of Nikolaev and the region.
The suspects face up to six years in prison.
Earlier it was reported that in the Kiev region, the police exposed a group of car thieves.
.