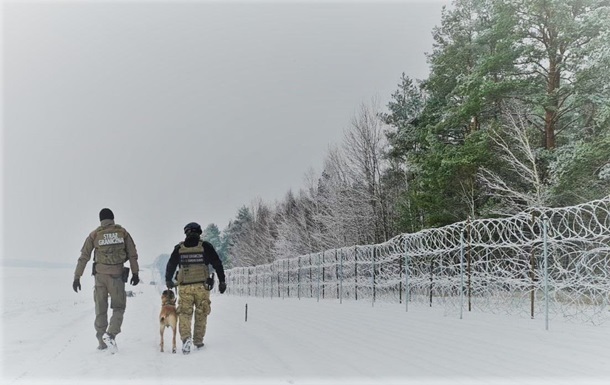 Фото: Twitter / Straz Graniczna
UN representatives visited Poland near its border with Belarus
The organization criticized actions against migrants in both Warsaw and Minsk. Illegals talked about the dire conditions on both sides of the border.
The Polish authorities did not allow UN human rights representatives to enter the closed border zone, while the Belarusian authorities completely denied access. This is stated in report on the migration crisis of the United Nations High Commissioner for Human Rights (OHCHR), promulgated on Tuesday 21 December.
So, from November 29 to December 3, the employees of the department stayed in Poland. During the visit, they interviewed 31 migrants who crossed the border with Belarus in August-November 2021.
As stated in the document, all interviewees reported appalling conditions on both sides of the border.
"Most of them said that in Belarus they were beaten or threatened by security officials, and claimed that security officials forced them to cross the border, instructed them when and where to cross, and did not allow them to leave the border zone to return to Minsk. demanded large sums of money for food and water, "the report says.
Also, the UN criticized the actions of the Polish border guards, who, according to illegal immigrants, sent them back to Belarus or detained and placed in isolation centers.
"We call on the authorities of both countries to provide access to the border zones for representatives of humanitarian and human rights organizations, civil society, journalists and stop practices that endanger the lives of refugees and migrants," the document says.
Recall, according to the International Organization for Migration, 21 migrants have died on the Polish-Belarusian border since the beginning of the year.
News from Perild.com in Telegram. Subscribe to our channel
.