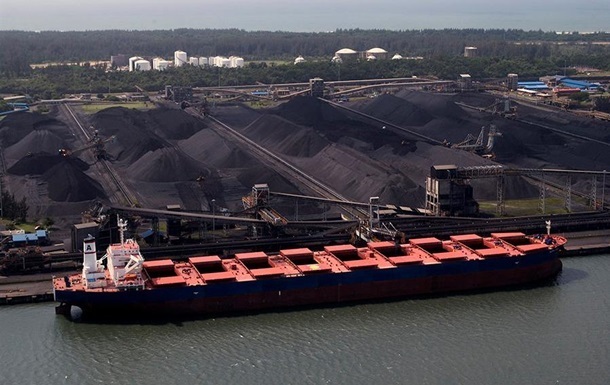 Photo: pxhere.com
Earlier, contracts were signed for 7 consignments of coal in the amount of about 450 thousand tons
The imported fuel, in addition to its own production, should help the TPP pass the heating season normally and support the Ukrainian power system during peak periods.
Rinat Akhmetov's DTEK company purchased additional consignments of coal from the United States, increasing the contracted volume of supplies by one and a half times to 620 thousand tons. This was announced on Thursday, December 23, by the company's press service.
"The company has agreed on an additional ninth Panamax. The fuel imported by the company, in addition to its own production at our mines, should help our TPPs to pass the heating season normally and support the Ukrainian energy system during peak periods of electricity consumption," the press service quoted Ildar Saleev, CEO of DTEK Energy …
Earlier, contracts were signed for 7 consignments of coal in the amount of about 450 thousand tons. The import of an additional 200 thousand tons is due to the difficult situation with coal at state-owned thermal power plants.
At the moment, DTEK has already received 4 ships with coal, the fifth and sixth consignments of fuel are expected this week.
"Tomorrow a ship with 75 thousand tons of coal originating from Colombia will arrive at the port of Chornomorsk. The second vessel with 72 thousand tons of fuel from the United States will be moored at the TIS port at the weekend," the company said.
Since the beginning of December, DTEK has imported about 200 thousand tons of coal by sea. For the stable passage of the heating season, to date, the company has contracted more than 1 million tons of imported fuel.
In addition, the company announced an increase in Ukrainian coal production: in November, DTEK Energo mines produced about 1.5 million tons of G grade coal, and over 11 months of the year, more than 15.2 million tons of coal were produced.
DTEK TPPs increase electricity production
News from Perild.com in Telegram. Subscribe to our channel
.