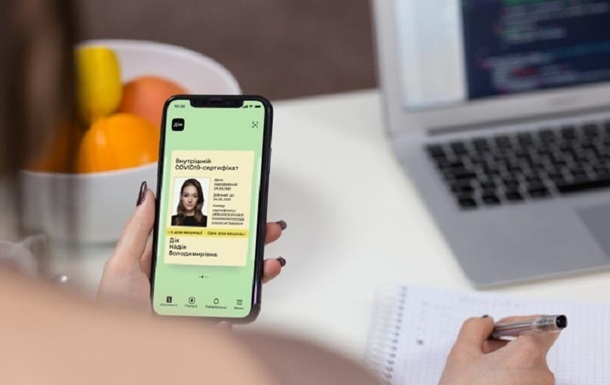 Photo: diia.gov.ua
Certificates in the Diya mobile application will be renewed
Receiving a booster dose of vaccination leads to an extension of the certificate by 270 days, Sergey Kuzin explained.
In mid-January, the final model will be presented, how the certificates from the coronavirus COVID-19 will be extended in the Diya application. This was stated by the chief sanitary doctor of Ukraine Igor Kuzin in an interview. Public, unveiled the day before.
According to him, now all procedures are being worked out technically.
"Most likely, starting from January 15, there will be a final model of how certificates in Dyn will be extended. There is a technical possibility: the validity period will be extended by reissuing the certificate," Kuzin said.
He explained that an additional dose of the vaccine does not extend the validity of the certificate. According to Kuzin, the person actually received three doses, but his level of immune defense is the same as that of an ordinary healthy person after two doses of the vaccine.
On the other hand, a booster dose helps to restore both protective antibody titer and provide more effective protection. Receiving such a dose of vaccination results in an extension of the certificate by 270 days.
Now it is recommended for introduction to citizens over 60 years old, medical workers and workers of residential homes after six months of completion of the basic course of vaccination. The recommended mNRK vaccines are Pfizer or Moderna.
Earlier it was reported that Ukrainians who received the third vaccination against COVID-19 will not be issued new vaccination certificates – the green certificate of receipt of the full course of vaccination will remain valid.
News from Perild.com in Telegram. Subscribe to our channel
.