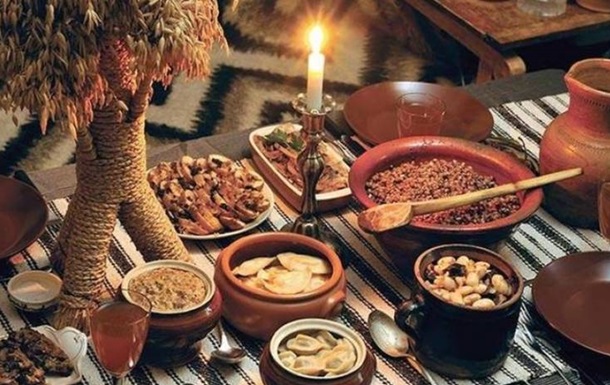 Photo: novosti-yuzhnyy.od.ua
Christmas Eve table
Christmas Eve is coming. Christians prepare 12 symbolic dishes on this day.
Holy Supper on January 6 is the time when the whole family gathers at the festive table. Especially for this dinner, the hostesses prepare 12 meatless dishes that carry a certain symbolic message.
The main dish on Christmas Eve is kutia, with which the supper begins after the appearance of the first star in the sky.
Traditionally, kutia is made from whole wheat grains, dried fruits and honey.
Ukrainian kutia: a classic recipe
The main drink on Svyatyvecher is uzvar, which is also prepared from dried fruits.
Another symbolic Christmas Eve dish is dumplings. This is a symbol of prosperity and well-fed life. Dumplings can be prepared with a wide variety of fillings, from potatoes to berries.
Also for the Holy Eve hostesses prepare stewed cabbage with mushrooms. She symbolizes union.
Lenten table Ukrainian women are diluted with cabbage rolls, fish in any form – from fried to jellied and baked, stewed beans, vinaigrette and donuts. The latter can be either sweet with poppy seeds or replace bread.
Christmas Eve 2022: traditions, signs and prohibitions
News from Perild.com in Telegram. Subscribe to our channel
.