Director, musician Saken Bitaev was killed in Kazakhstan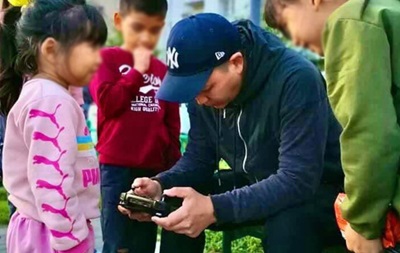 Photo: Daniyar Adilbekov / Facebook
Famous musician, "the father of Kazakh hip-hop", was shot dead during protests in Almaty
The protesters opened fire in the direction of the car where Saken Bitaev was and shot him in the lung.
In Alma-Ata, unknown persons killed the famous Kazakhstani director Saken Bitaev. He was shot dead during the riots. About this on Friday, January 7, reported his friend and journalist Daniyar Adilbekov.
Bitaev was shot dead on January 6 when he tried to get away from a crowd of rioters who wanted to take away a car. At that moment, the musician and his friend were sitting inside the car.
The bandits began to surround the car and began to open the doors. The musician and his friend tried to get away from the intruders, but they opened fire. One of the bullets hit Bitaev's lung. He died before the ambulance arrived.
Adilbekov said that the parents of the deceased director could not take his body, since there were not enough police officers to document the death.
Bitaev was a cameraman and director, was involved in the Salamalec sound project to promote hip-hop performers in Kazakhstan.
"The father of Kazakh hip-hop. There is not a single rapper in Kazakhstan who does not know Salamalec sound – his brainchild," Adilbekov said.
As a reminder, as a result of the protests in Kazakhstan, the country's authorities detained about four thousand people.
.