Kidnapping of a businessman in Poltava region: three foreigners are suspected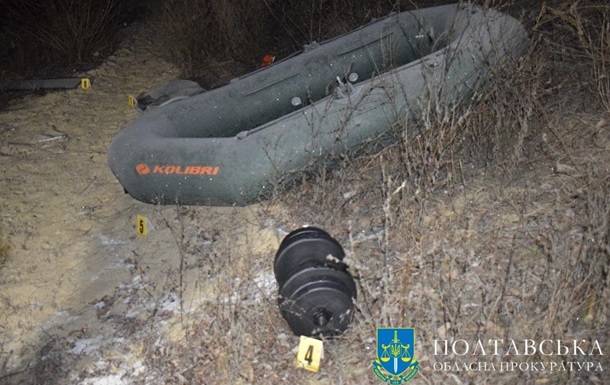 The man was kidnapped in Pyryatyn and taken to Kiev
The attackers planned to kill their victim after a $ 1 million ransom. They bought shovels, an inflatable boat, a 20 kg dumbbell and wire.
Three foreign citizens are suspected of kidnapping a Poltava businessman with a ransom demand of one million dollars. After receiving the money, they wanted to take their own life. About it informs press service of the Office of the Prosecutor General.
"According to the investigation, on December 30, 2021 in Pyryatyn, men forcibly pushed a local entrepreneur into the back seat of the car and took it to the Kiev region. Having stopped the car on the outskirts of Irpen, they demanded 400 thousand US dollars from the man, and later increased the amount to 1 million dollars. , accompanying their actions with threats of violence and murder, "the message says.
The businessman refused to pay for his release, then the intruders took him out into the forest and, threatening with weapons, severely beat him.
Later, the man was kept in one of the houses in Kiev.
The foreigners bought shovels, an inflatable boat, a 20 kg metal dumbbell and wire in advance. They needed this to kill a businessman.
On the night of January 8, law enforcement officers found two suspects on the banks of the Dnieper River, and one more was detained in the house where the victim was.
Three foreigners were reported on suspicion of preparation for the premeditated murder of a kidnapped person; illegal imprisonment and abduction of a person for mercenary reasons, which was accompanied by the infliction of physical suffering, the use of weapons; extortion of transfer of someone else's property with the threat of murder; illegal seizure of a vehicle, by prior conspiracy by a group of persons (part 1 of article 14, paragraph 3 of part 2 of article 115, part 2 of article 146, part 4 of article 189, part 2 of article 289 of the Criminal Code of Ukraine ).
Now the question of the choice of measures in the form of detention is being decided by the suspects.
As previously reported, a foreigner was kidnapped in Kiev. The ex-spouse of a foreigner, her mother, brother and their acquaintance were involved in the abduction. They knocked out $ 2 thousand from the man.
We add, in the Poltava region, a woman announced the abduction of a 9-year-old grandson. According to her, an unknown woman took her grandson and left by car.
.