European puzzle. Negotiations between the United States and the Russian Federation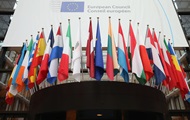 The bilateral negotiation format between the US and Russia is rekindling long-standing fears that the two Cold War powers would strike a deal on their own. Brussels is proposing its own plan, but not everyone in the EU approves of it.
There is no consensus in Europe about how to behave in the current conditions, when Russia demands negotiations with Washington and NATO, and EU security is being discussed without Brussels. While some want guarantees for the European Union, others rely on their own foreign policy, not wanting to hand over the reins of government to Brussels. Complicating matters is the traditional European conundrum: Too much American leadership is bad, too little is bad. And how to deal with Russia – a troubled neighbor and supplier of a significant part of energy resources – is also not fully understood. Perild.com talks about the mood in the EU.
EU guarantees
EU Foreign Minister Josep Borrell sent a letter to EU foreign ministers, in which he insists on the participation of the European side in the negotiations between the US and Russia. In the letter, the diplomat stresses that "the main goal should be to ensure the EU's involvement in the process," writes The New York Times.
Borrell also believes that the 57-member Organization for Security and Cooperation in Europe (OSCE), not NATO, should be the basis for negotiations.
In his letter, he invites the EU to put forward its own security proposals, and also initiates a direct conversation with Russian Foreign Minister Sergei Lavrov.
The letter was not approved by all foreign ministries, although Borrell promised "full agreement and coordination with NATO" in formulating European proposals on "arms control and confidence- and security-building measures."
Each European country has its own military and foreign policy and is reluctant to hand over power to Brussels. Some believe that Borrell is trying to behave differently than envisioned by member states.
On January 5, Borrell visited Ukrainian troops in the Donbas. During the trip, he said that "we are no longer in the days of Yalta," when the great powers met in 1945 to divide post-war Europe. "The European Union is Ukraine's most reliable partner," the diplomat stressed, so he "cannot be a spectator" while the US, NATO and Russia are discussing European security.
For some, Borrell's visit was a sign of Europe's renewed interest in strategic autonomy and its desire to be an important player in defending its own interests. Others saw it as a risky attempt to attract attention, which only demonstrated the failure of the EU's de facto weight in the world of hard power.
However, the inevitable fact remains that the United States and Russia have gathered in Geneva to discuss Ukraine and European security – without the Europeans. And when NATO sits down at the negotiating table with Russia on January 12, the European Union as an institution will not be there either, although 21 states are members of both organizations.
Difficult moment
And although the leading EU countries, such as France and Germany, are holding their own negotiations with Moscow and are full-fledged members of NATO, it is obvious that Russian President Vladimir Putin believes that both NATO and the European Union are subordinate to Washington's wishes and decisions.
This annoys Europeans immensely at "a very difficult moment in international relations in Europe, unprecedented since the end of the Cold War," says French military analyst François Eisbourg. "This is our security, but we are not there," he emphasizes.
Part of the irritation, Eisbour said, is "the traditional European conundrum that too much American leadership is unpleasant and too little is unpleasant."
But least encouraging is that Europeans are wondering about the consistency of President Biden after the failure in Afghanistan and the shift in strategic focus to China, the expert said. And they are worried that Biden will be severely weakened after the November midterm elections and that Donald Trump may re-enter the presidency in 2024.
Secretary of State Anthony Blinken has repeatedly assured that no decisions on Europe will be made without the Europeans, and decisions on Ukraine will not be made without the Ukrainians, who also practically do not participate in the negotiations. Washington worked to ensure that Borrell and other non-NATO European leaders were regularly informed.
Different vision
But there is always a contradiction between the global vision of the United States, where China is the main problem, and the vision of Europeans, for whom Russia is the main security problem, said Mark Leonard, director of the European Council on Foreign Relations.
French President Emmanuel Macron is pushing Europe to pay more attention to its own security, especially as Trump is dismissive of NATO and Biden is looking towards the Indo-Pacific. But Europeans continue to disagree over how to deal with Russia, a troubled neighbor and source of much of their gas and oil.
The countries of Central and Eastern Europe trust Washington and NATO to defend and contain Russia, not Paris, Berlin or Brussels. And the serious economic sanctions that threaten if Russia moves further into Ukraine will do much more damage to the European economy than the American one, making further restrictions on Russian energy exports unlikely.
"Washington is very disappointed that the Europeans are doing little on their own, but at the same time complaining about what the US is doing," Leonard says. …
A senior French diplomat admitted last week that "Russia is treated very differently within the EU and across the rest of the European continent."
However, there is also a European willingness to take into account that the world as a whole and the region are now "more dangerous and changeable", so the EU must take care of itself. However, there is still a long way to go before creating real reinforcements for these ambitions.
Uncertainty in the EU
There are also new moments of uncertainty in key European states. So, Macron will appear before the voters in April, and his re-election is far from guaranteed. And while former German Chancellor Angela Merkel was Putin's respected interlocutor – fluent in Russian, extensive experience in power and the German economy – Olaf Scholz, her successor, is a rather unknown figure.
Scholz is a Social Democrat, his party has always advocated Eastern politics, normalizing relations with the East, and has also promoted Nord Stream 2, a controversial (and not yet certified) gas pipeline that runs directly from Russia to Germany, bypassing Ukraine and Poland.
Nonetheless, Scholz is in a coalition with the anti-Russian Greens, including Foreign Minister Annalena Berbock, and the Free Democrats, who also openly criticize Russia.
While calling for a build-up of European defenses, Scholz also has a strong faith in NATO and the transatlantic alliance, said analyst Ulrich Speck. So Scholz, in his opinion, is unlikely to break any NATO consensus.
In Germany's new ruling coalition, "there is a balance of power in the background and this is important," Speck says. "Scholz must deal with this reality and the European parliament, which is increasingly angry with Russia, its hostility towards the EU and interference in internal affairs," he added.
Although Borrell wants the EU to participate in the discussions, negotiations are now based on force, the analyst said. "Therefore, at the present time there is no point in pushing Brussels to this. This is a battle in which they cannot win," he said.
Former German ambassador to the US Wolfgang Ischinger sees value in broader negotiations with Russia, including Berlin's diplomatic role. "Avoiding conflict through containment and diplomacy is a tried and tested recipe," he says.
At the same time, Ischinger recalled asking "a very high-ranking Russian official in Moscow in 1993" how Russia could allay the fears of Eastern Europeans. The official replied, "What's wrong with our neighbors living in fear of us?"
"Unfortunately," says Ischinger, "not much has changed since then."
.