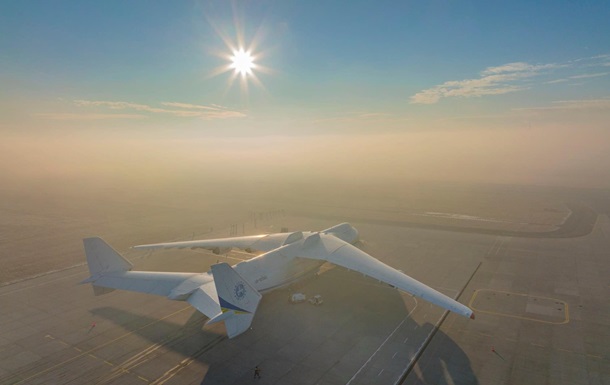 Фото: Robert Neumann / From the sky
Mriya will travel to Chinese Tianjin
The damage was repaired by specialists from the Antonov State Enterprise, who had arrived in Rzeszow the day before on an An-26 aircraft.
The world's largest transport aircraft An-225 Mriya, which damaged its landing gear during landing at the airport in Rzeszow, Poland, will leave for China on Tuesday, January 11 after repair work. This was said by the representative of the airport Waldemar Mazgay, reports Ukrinform.
"The departure of Mriya is scheduled for 16:05 (17:05 Kiev time)," Mazgai said and added that the plane will go to the Chinese Tianjin airport.
According to him, another Ukrainian plane – An-26 – with specialists from Antonov State Enterprise, who arrived the day before to repair the damage to the plane, has already departed for Ukraine.
On the eve it became known that when the Mriya plane landed at the Polish airport on the right main landing gear, the fixing bolts of the flight-to-ground landing gear position sensor were cut off. The Antonov State Enterprise assured that this malfunction did not affect the safety of the flight and landing of the An-225, and stressed that after replacing the bolts, the aircraft's performance will be fully restored and it will continue to perform a commercial flight.
Previously, there was a photo of the interior of the Mriya plane. In particular, it shows how the cockpit looks like, the kitchen, sleeping areas, and the cargo hold.
News from Perild.com in Telegram. Subscribe to our channel
.