The writer Boris Khazanov died in Munich. He was 93 years old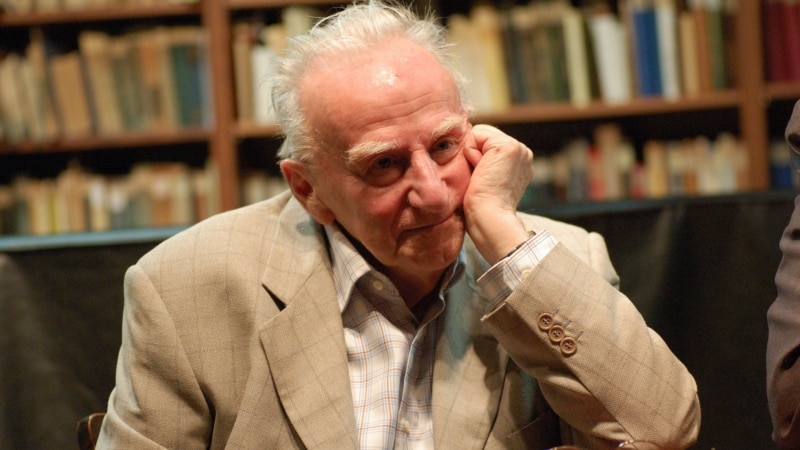 In Munich on January 11, the prose writer, essayist, translator, doctor Boris Khazanov died. On January 16, he would have turned 94 years old.
Boris Khazanov (real name Gennady Faibusovich) was born in 1928 in Leningrad. Studied at the classical department of the philological faculty of Moscow State University. In 1949, in his fifth year, he was arrested on charges of anti-Soviet agitation. He was released in 1955.
He graduated from the Kalinin Medical Institute, worked as a doctor in rural and Moscow clinics for 15 years, then as an editor in the journal "Chemistry and Life", published under the pseudonym Gennady Shingarev popular science books for schoolchildren, the biography of Isaac Newton, translated Leibniz's letters. At the same time, Khazanov's prose was published in samizdat and published abroad.
In 1982, under pressure from the KGB, the writer emigrated to Germany and settled in Munich. He was one of the co-founders and publishers of the Russian magazine "Country and World". Peru Khazanov owns the novels "Anti-time", "Naglfar in the Ocean of Time", the stories "The Hour of the King", "I am the Resurrection and Life" and numerous essays on history, culture and politics. Boris Khazanov's works have been translated into a number of European languages; he is a laureate of several literary prizes.
For a number of years, Boris Khazanov collaborated with Radio Liberty, was the author of cultural programs.
Boris Khazanov tells Mikhail Sokolov about his youth in the program "Life Expectancy":
https://www.svoboda.org/a/24089896.html
And about the years in the post-war Gulag:
https://www.svoboda.org/a/16796608.html
.