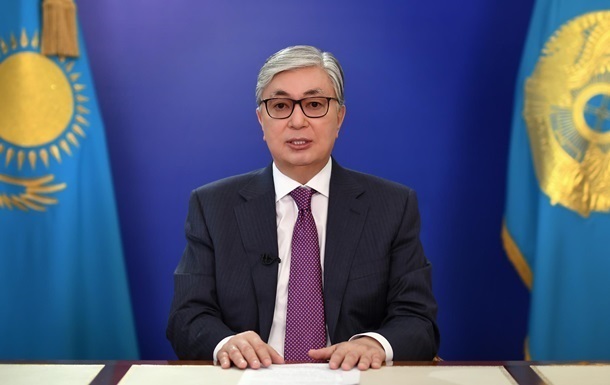 Photo: Press service of the President of Kazakhstan
Tokayev said that the CSTO troops completed their main mission
The President also announced a number of reforms, including in the law enforcement agencies. In particular, it is planned to form new units of the National Guard and special forces.
The withdrawal of the CSTO contingent from Kazakhstan will begin in two days. This was announced on Tuesday, January 11, by the country's President Kassym-Zhomart Tokayev, speaking in the Mazhilis (lower house of parliament).
According to him, the situation in all regions of Kazakhstan is stable, the main mission of the CSTO has been completed.
According to Tokayev, the cohesion of the country's society was methodically undermined; the National Security Committee did not see the threat.
"The cohesion of our society was methodically shattered, including through protest actions, according to professionally developed scenarios. Specific executors of radical measures were being prepared in secret. The National Security Committee, as an authorized body, could not and did not want to give a clear assessment of this subversive work, did not see a critical threat to national security ", – said Tokayev.
According to him, the "militants" intended to seize power in the country, while the attack plan was complex.
"The plan of attack on Kazakhstan included a number of different aspects – military, political, ideological, disinformation and others. Professionals worked on the preparation of the seizure of power," he said.
According to him, the coup attempts failed.
In a number of cities in Kazakhstan, representatives of the National Security Committee left their duty station during the riots, Tokayev said. According to him, Kazakhstan needs to reformat its national security scheme.
New units of the National Guard and special forces will be formed in the country, it is necessary to revise the principles of the border service, Tokayev said. The President of Kazakhstan instructed to restore order at the customs border, primarily with China.
The President of Kazakhstan also spoke about the need to prevent the coalescence of religious extremism and crime in the country.
In addition, Tokayev said that the problem of social inequality in Kazakhstan has worsened, and the availability of state support measures in Kazakhstan raises questions. The activities of the Development Bank of Kazakhstan will be restructured, he noted.
Also, the President of Kazakhstan announced a five-year moratorium on salary increases for ministers, heads of regions and deputies.
He instructed the National Bank of Kazakhstan to ensure the stability of the national currency. Kazakhstan will develop a set of measures to control inflation, Tokayev said. In addition, he said that Kazakhstan will fulfill all its obligations to foreign investors, and the country will also check the unreasonably withdrawn funds from the country.
We will remind, on the eve of Tokayev announced the "theft" of the bodies of the dead protesters from the morgues. According to him, "foreign fighters" allegedly participated in the protests in Kazakhstan, but other "terrorists of known origin" took their bodies from morgues and streets.
News from Perild.com in Telegram. Subscribe to our channel
.