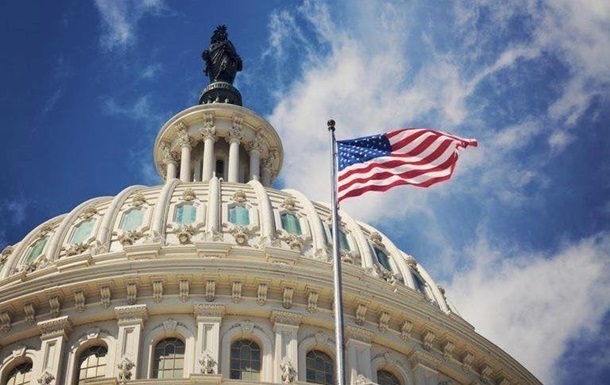 Photo: Ukrainian Embassy in the USA / Facebook
US Senate introduced new sanctions against Russia
The sanctions will affect the political and military leadership of Russia, financial institutions, the extractive industry and Nord Stream 2.
The United States Senate has introduced a bill on new sanctions against the Russian Federation, which will be introduced in the event of Russia's invasion of Ukraine. About it informs Press Office of US Senator Jeanne Sheikhin.
It is noted that the sanctions will affect the political and military leadership of Russia, financial institutions, the mining industry and the Nord Stream 2 company.
The document implies the imposition of sanctions against Russian President Vladimir Putin, Prime Minister Mikhail Mishustin, Foreign Minister Sergei Lavrov, Defense Minister Sergei Shoigu, as well as the Chief of the General Staff of the Armed Forces and commanders of various types of armed forces, including airborne and naval strength.
The bill proposes to publish a public report on the assets of Russian President Vladimir Putin and his entourage. Moreover, it must be submitted "no later than 180 days after the entry into force of this law."
The report should include data on assets, deposits, bank accounts, business interests owned by Putin, his entourage and members of their families (spouses, children, parents, brothers and sisters), as well as relevant information on the beneficiaries of such business. In addition, the report should include an estimate of the annual total income of Putin and his family members for 2017-2021.
In addition, in the event of an invasion of the Russian Federation into Ukraine, they will be imposed against Sberbank, VTB, Gazprombank, VEB.RF, the Russian Direct Investment Fund, Credit Bank of Moscow, Alfa Bank, Rosselkhozbank, FC Bank Otkrytie, Promsvyazbank, Sovcombank, Transcapitalbank.
Also, sanctions can be imposed on providers of specialized services for the transfer of financial messages, in particular, SWIFT.
As for the SP-2, the bill instructs the White House to reconsider its previous abandonment of Nord Stream 2 in light of the Kremlin's military build-up and aggression against Ukraine.
In addition, in the event of a military invasion by the Russian Federation, the United States will provide additional assistance to Ukraine in the amount of $ 500 million. Also, Ukraine will be provided with $ 3 million for international military and educational training.
Earlier, US Deputy Secretary of State Victoria Nuland said that Russia will face very painful sanctions.
Expensive invasion. USA proposed sanctions for the Russian Federation
News from Perild.com in Telegram. Subscribe to our channel
.