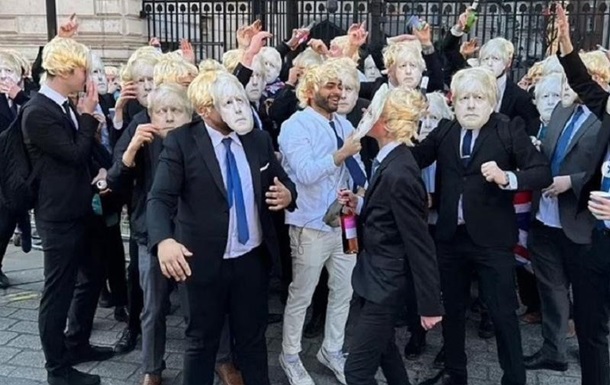 Photo: dailymail.co.uk
Boris Johnsons Downing Street
People wearing Johnson masks were having fun and dancing. This is how Londoners reacted to the Prime Minister's party during the quarantine.
About a hundred Britons in costumes and masks with the face of Prime Minister Boris Johnson staged a "party" near Downing Street in central London. Thus, citizens reacted to the scandal around the politician, writes Daily Mail.
So, the press became aware that in the spring of 2020, when the whole country was under strict quarantine, a party was held in the garden of the Prime Minister, attended by about 40 people. Then the Prime Minister's chief personal secretary, Martin Reynolds, sent letters to the invitees asking them to bring "your own booze."
And today the "Boris Johnsons" came to the official residence of the Prime Minister with alcoholic beverages.
People were having fun, dancing and chanting "My name is Boris" and "This is a work event".
Note that, speaking in the House of Commons, Boris Johnson admitted that he was at that ill-fated party. He apologized. "I thought it was a work event," Johnson said.
Meanwhile, it became known that the police would not investigate Johnson's party during the lockdown. Law enforcement officials said that an investigation could be launched if significant evidence was found.
News from Korrespondent.net in Telegram. Subscribe to our channel
.