In Odessa, two women died in two road accidents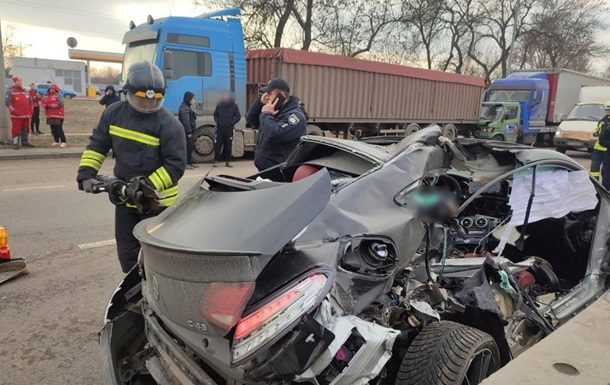 Photo: od.npu.gov.ua
In Odessa, there were two fatal accidents in a day
One of the victims was driving a passenger car that had an accident, the second was a pedestrian, which was hit by a cargo van.
In Odessa and on the outskirts of the city on Friday, January 14, there were two traffic accidents, the victims of which were two women. About it informed press service of the regional police.
So, the first accident happened on Tserkovnaya Street at about one o'clock in the afternoon.
"A 47-year-old driver of a Hyundai cargo van was reversing and hit a 65-year-old Odessa woman standing on the sidewalk. She died in an ambulance from her injuries," the report says.
The truck driver has been arrested.
Another fatal accident occurred at three o'clock in the afternoon on the Kiev highway.
"A KIA Cerato car, turning left, collided with a Mercedes car moving towards it. The woman driving the last vehicle, whose identity is now being established, died on the spot from her injuries," the police said.
In addition to the mentioned cars, three more cars that happened to be nearby received mechanical damage, the people in them were not injured.
Both events are qualified under the article on violation of traffic safety rules or transport operation by persons driving vehicles if they caused the death of the victim (part 2 of article 286 of the Criminal Code). All the circumstances of the incident are established.
Earlier in the Kiev region, a drunk driver knocked down a policeman and tried to escape. He is detained.
News from Korrespondent.net in Telegram. Subscribe to our channel
.