Lavrov blames the US for the crisis in Orthodoxy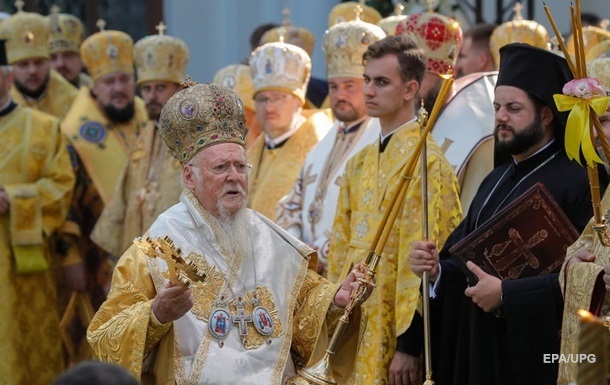 Patriarch Bartholomew of Constantinople
The United States "has a direct hand" in the current crisis in Orthodoxy, the head of the Russian Foreign Ministry believes.
Russian Foreign Minister Sergei Lavrov believes that the United States is directly involved in the crisis in Orthodoxy. He stated this at a press conference on Friday, January 14.
"The United States of America directly had a hand in the current crisis in Orthodoxy, they formed a special mechanism – a special representative for freedom of religion, who in fact did not deal with freedom, but actively set up and financed Patriarch Bartholomew of Constantinople so that he would pursue a line on schism, including in Ukraine first of all, on the creation of a schismatic non-canonical Orthodox Church of Ukraine there," he said.
According to the diplomat, this US policy has caused "the most serious differences in the Orthodox world as a whole."
"Unfortunately, the Greek churches are under enormous pressure, including, as far as I understand, under pressure from the Greek government," Lavrov said.
He named a way to ensure religious freedom.
"If we come to an agreement with the governments of those countries, with the diplomats of those countries in whose territory canonical Orthodox churches are located, not to interfere with their lives in accordance with their laws, their canons, this will be the most optimal contribution of diplomacy and other state structures to ensure that freedom of religion itself," the head of the Russian Foreign Ministry said.
It should be noted that during a press conference, Lavrov accused NATO of trying to artificially lure new members to him.
News from Korrespondent.net in Telegram. Subscribe to our channel
.