Previously unknown personal seal of Pylyp Orlik found in Sweden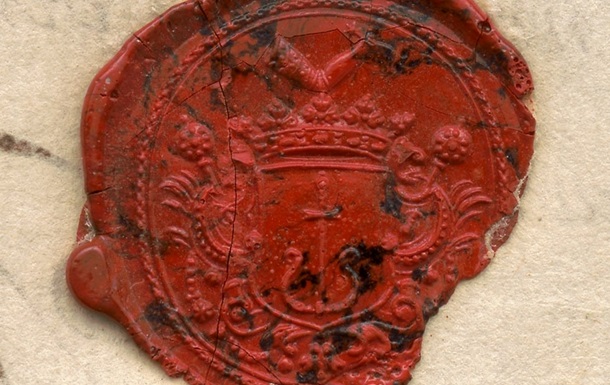 Photo: Taras Chukhlib / facebook
Hetman Orlyk's personal seal
The find was found in the Royal Archives in Sweden. The seal with the Novin coat of arms of hetman Pylyp Orlyk was not known to historical science until that time.
A previously unknown personal seal of Hetman Pylyp Orlyk was found in Sweden. About it informed Doctor of Sciences of the Institute of History of Ukraine Taras Chukhlib.
"With the help of our researchers in the Royal Archives in Sweden, an original personal seal with the coat of arms of Novin, hetman Pylyp Orlyk, has just been found, which until that time was not known to world and Ukrainian historical science," the report says.
Pilip Orlik was born on October 21, 1672, died at the age of 70 on May 24, 1742 in Iasi (Romania). Orlyk was the closest associate of Hetman Ivan Mazepa. After the death of Mazepa, P. Orlyk became the hetman of the Zaporizhzhya Army of the Right-Bank Ukraine and the author of the first Constitution in Ukraine, known as the Constitution of Pylyp Orlyk (1710).
Earlier it was reported that the original Constitution of Pylyp Orlyk was delivered to Ukraine.
Unique sword found in Ternopil region
News from Korrespondent.net in Telegram. Subscribe to our channel
.