Sweden strengthened the defense of the island of Gotland because of the actions of Russia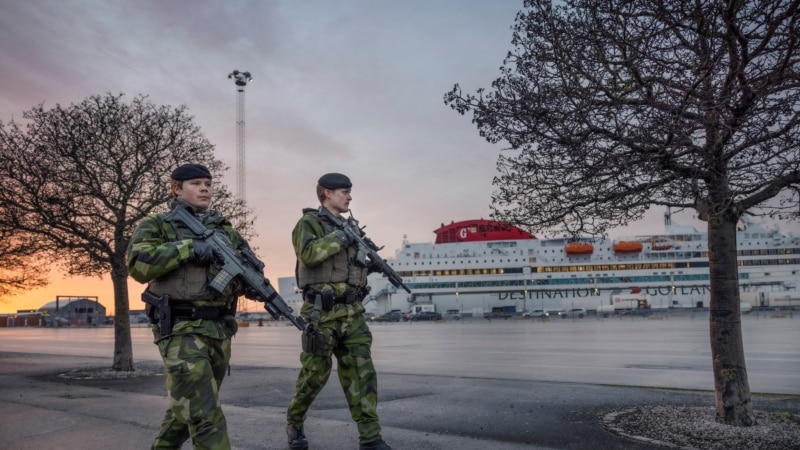 On the Swedish island of Gotland in the Baltic Sea enhanced security measures… This was done, according to the Swedish Ministry of Defense, in connection with the increased military activity of Russia in the region.
Starting Friday, the streets of the administrative center of the island – the city of Visby – are patrolled by the military in armored personnel carriers and reinforced army squads. In total, there are up to 10 armored vehicles and dozens of soldiers on the streets, the France presse agency reports. In addition, it is reported that reinforcements will arrive on the island.
The measures were taken after three large amphibious assault ships of the Russian Navy entered the Baltic Sea through the Scandinavian straits – against the backdrop of worsening relations between Moscow and NATO in connection with alleged Russian military preparations against Ukraine and Moscow's demands for "security guarantees". "The armed forces are taking the necessary measures to protect the integrity of Sweden and to demonstrate our ability to protect Sweden and its interests," Defense Minister Peter Hultqvist said.
Sweden is not a member of NATO, but cooperates with the Alliance in a number of areas. Since 2014, after the annexation of Crimea by Russia, the country has been taking measures to strengthen its defense, in particular, military conscription service has been reintroduced, and the military garrison has also been returned to Gotland. The island is located about 200 kilometers from the Russian Kaliningrad region.
The authorities in Sweden, as well as in neighboring Finland, say they reserve the right to join NATO, although at the moment they have no such plans. Moscow threatened "serious consequences" if they joined NATO.
.