The US Congress believes that Putin saw Navalny as a "threat to his power"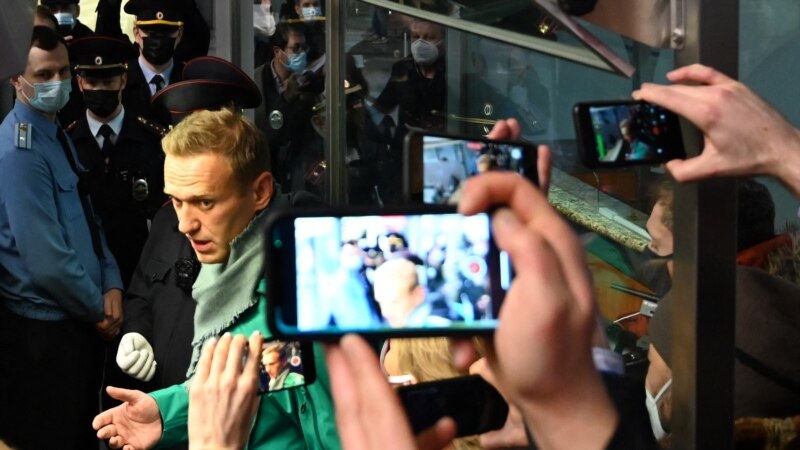 U.S. lawmakers heading the Helsinki Commission of the U.S. Congress released a statement ahead of the anniversary of the arrest of Russian opposition leader Alexei Navalny.
"Russian President Vladimir Putin would not have imprisoned Alexei Navalny if he did not see him as a serious threat to his power. Navalny and his all-Russian team played an important role in exposing the illegal proceeds of Putin and his henchmen. That's all you need know why they were being persecuted," Rep. Steve Cohen was quoted as saying "Voice of America".
At the same time, the statements of Senators Ben Cardin, Roger Wicker and member of the House of Representatives Joe Wilson are given.
Kardin stressed that Alexei Navalny was imprisoned on "an unfair charge" and while he was in custody, the Kremlin redoubled its persecution of anti-corruption organizations associated with the politician, calling them "extremist."
"Despite the Kremlin's efforts to push Alexei Navalny out of the public eye and prevent him from challenging Putin, we will not stop calling for his release," Joe Wilson said.
Alexei Navalny was detained on January 17, 2021 at the Moscow airport when he arrived from Germany. There, he received treatment after alleged Novichok poisoning in August 2020.
On February 2 last year, an opposition politician was sentenced by a Russian court to three and a half years in prison in a longstanding Yves Rocher embezzlement case. Navalny's suspended sentence in this case was replaced with a real one. The judge decided that Navalny, being in Berlin for treatment, violated the rules for serving a suspended sentence.
The opposition leader believes that President Vladimir Putin personally stands behind the assassination attempt. The Kremlin denies all accusations. Presidential spokesman Dmitry Peskov said that Navalny was showing signs of persecution and megalomania. Russian doctors did not find traces of poisoning in the politician's body.
The daughter of Russian opposition politician Alexei Navalny, Daria, received the Sakharov Prize for Freedom of Thought in mid-December last year. The presentation took place at the plenary session of the European Parliament in Strasbourg.
.