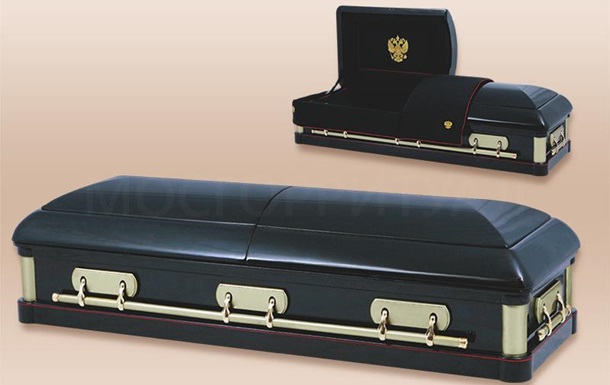 Photo: mosgorritual.ru
Coffin Patriot Ukrainian production
The elite coffin has an image of the coat of arms of Russia. The bottom height can be adjusted automatically. The price of the coffin is over 130 thousand UAH.
In the ritual services of Moscow, they offer to purchase an elite coffin of the Patriot model. Country of manufacture – Ukraine. The cost of the "last refuge" – from 370 thousand rubles (about 135 thousand hryvnia).
The symbolism of the Russian Federation is depicted on the lid of the coffin. The coffin is made of alder, poplar and linden. It has a sarcophagus with two lids and with automatic bottom height adjustment. On the columns – gold leaf, and on the bottom – Italian velvet.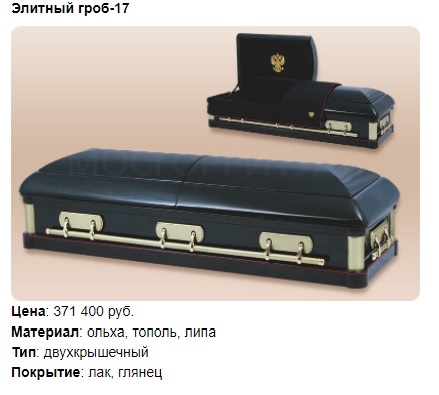 Screenshot
Journalists of the 2 + 2 TV channel found out that the coffins for the dead Russian patriots are made by a company from Cherkasy.
As previously reported, in Russia at the cemetery found the dead without coffins. The local prosecutor's office conducted an inspection and revealed signs of fraud in organizing the funeral business.
News from Korrespondent.net in Telegram. Subscribe to our channel
.