US pushes for new EU sanctions against Russia – media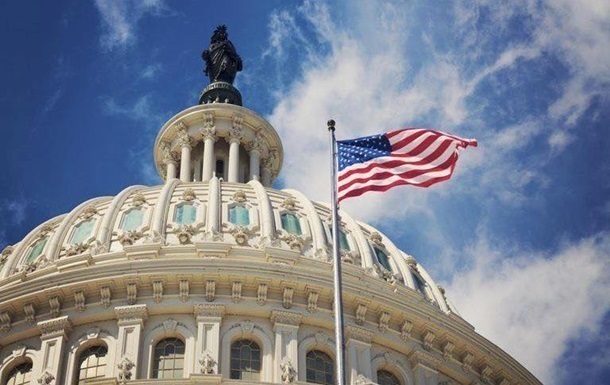 Photo: Embassy of Ukraine in the USA / Facebook
US rushes EU to prepare new sanctions against Russia – Bloomberg
The United States fears slow progress in sanctions talks between European countries amid a potential Russian invasion of Ukraine.
The US is pressuring the EU to agree on possible sanctions against Russia amid a potential Russian invasion of Ukraine. About this with reference to sources informs Bloomberg on Friday, January 14th.
The United States fears the slow progress of the Europeans in the issue of sanctions against the Russian Federation. American officials are unhappy that European countries have not agreed on specific sanctions to be imposed if Russia invades Ukraine.
Also in the United States, it is believed that European leaders are ill-prepared to respond if Putin takes measures inconsistent with a full-scale invasion, such as resorting to cyberattacks or stepping up disinformation campaigns.
The day before, US national security adviser Jake Sullivan acknowledged that the US and Europe may not fully agree on what sanctions should go into effect if Putin attacks Ukraine. At the same time, he stressed that both sides agree that the attack will have "serious economic consequences" for the Russian Federation.
"Does this mean that the US and Europe will have the same list down to the smallest detail? No," Sullivan said.
"Does this mean that I will be able to stand before you and say that the United States and Europe have unanimously moved to the application of tough economic measures? I am sure that I will succeed," he stressed.
The agency notes that any pan-European response must be unanimously approved by all 27 member countries. One Bloomberg source says there is hope that the sanctions package could be finalized when EU foreign ministers meet on January 24.
As is known, a number of talks between Western countries and Russia on security guarantees took place this week. The Kremlin considers these negotiations unsuccessful.
In the meantime, the US has promised to step up military support for Ukraine and impose sanctions on Russia if tensions escalate.
News from Korrespondent.net in Telegram. Subscribe to our channel
.