Dead and severed limbs: in Kiev, BMW flew into a bump stop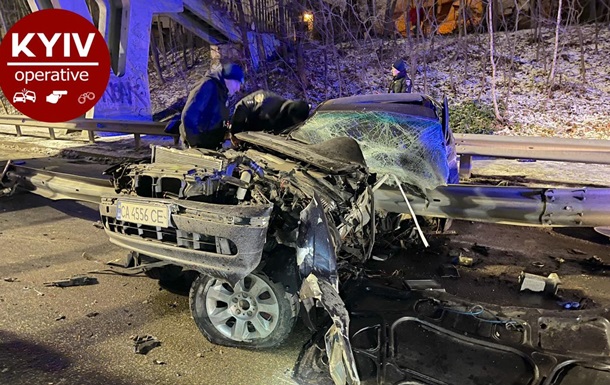 Photo: facebook.com/operativeukr
In Kiev, there was a terrible fatal accident
Previously, the driver on the rounding of the road lost control and made a collision.
On the Kiev Great Ring Road on the night of Saturday, January 15, a BMW car with five people in the cabin flew off the road and crashed into a bump stop. One person died, two were hospitalized, informs Kiev Operative.
"Preliminary, the driver of the BMW car, moving in the direction of the Minsk highway, did not take into account the traffic situation at the rounding of the road, lost control and collided with a bump stop," the report says.
The car was pierced through and through the front seats. As a result, the driver, a 24-year-old boy, died on the spot. The passenger who was next to him had his arm and leg torn off. He was urgently hospitalized in serious condition.
Also, one passenger from the back seat was sent to the hospital. The other two were not hurt.
How clarified Telegram channel dtp.kiev.ua, the driver significantly exceeded the speed limit in icy conditions.
Attention! Photo 18+
As reported earlier, a car and a regular bus with passengers collided near the Dnieper. Vehicles after the accident began to burn. The driver of the car died.
In Odessa, two women died in two road accidents
News from Korrespondent.net in Telegram. Subscribe to our channel
.