Texas synagogue parishioners taken hostage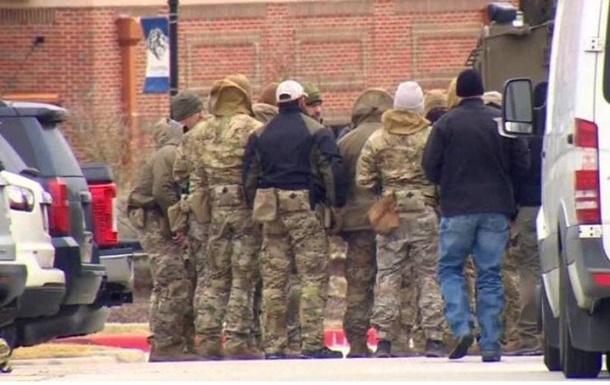 Photo: abcnews.go.com
SWAT at the scene
The armed man took hostage the rabbi and parishioners of the synagogue. Allegedly, he demands the release of his relative, who is in prison.
In the US city of Colleyville, Texas, an unknown man took hostages in a synagogue, including a rabbi. This is reported ABC News.
"Special forces operation is taking place at 6100 Pleasant Run. All residents of the surrounding areas are being evacuated," such message appeared on Twitter Colleyville Police.
The attacker is armed. The police are said to be negotiating with him.
The suspect's relative is a known terrorist who is incarcerated at Carswell Air Force Base, the source said. The attacker demands his release.
Earlier it was reported that in England a man held his son hostage for several days. He barricaded himself in an apartment with his eight-year-old son.
Add, in Paris, an armed man took hostages. The media write that the invader has a mental disorder.
News from Korrespondent.net in Telegram. Subscribe to our channel
.