Yermak announced the strongest support for Ukraine from partners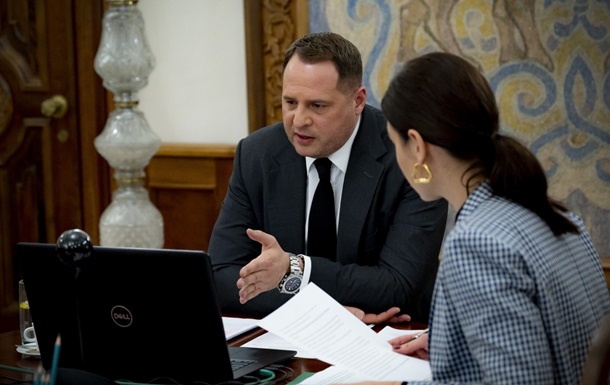 Photo: president.gov.ua
Head of the Office of the President Andriy Yermak
Kiev welcomes the observance by the allies of the principle "nothing about Ukraine without Ukraine," the head of the President's Office noted.
Today, when there is a threat of Russian invasion, Ukraine receives the strongest support from partner countries in all the years of independence. This was stated by the head of the Office of the President Andriy Yermak during an online meeting organized by the American analytical center Atlantic Council on Friday, January 14, informs OP press office.
During the discussion, which was moderated by the Director of the Eurasian Center at the Atlantic Council, former US Ambassador to Ukraine John Herbst, Yermak expressed his conviction that Kiev, together with its allies, would do everything possible to prevent a possible escalation from Moscow and establish peace in eastern Ukraine.
"No security issues in Europe can be discussed without Ukraine, and we cannot talk about security on the European continent without ending the war in eastern Ukraine. That is why our state welcomes the position declared by partners of observing the principle "nothing about Ukraine without Ukraine," the head of the Presidential Office stressed. .
At the same time, he reminded his interlocutors of the importance of ensuring the energy security of Ukraine, which is seriously threatened by the launch of the Russian gas pipeline. Nord Stream-2, and noted the need for our state to obtain guarantees of its energy security.
Finally, Yermak said that even in the face of war and the risk of a Russian invasion, Ukraine continues to implement real reforms, an example of which is the adoption of the law on deoligarchization.
As reported, the head of the President's Office also told his interlocutors that Ukraine had shown its adherence to principles and that it was "absolutely ready" to be a member of NATO.
News from Korrespondent.net in Telegram. Subscribe to our channel
.