Gas in Europe fell by 10% in a day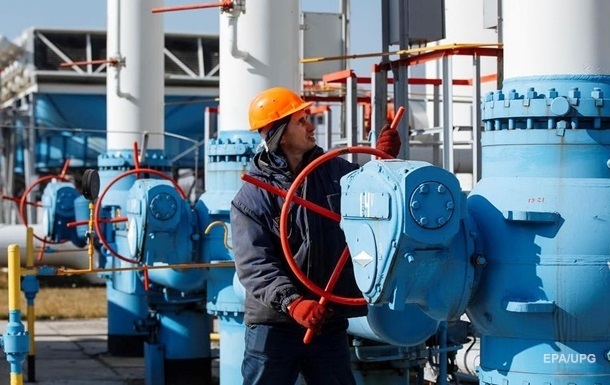 Gas price low on Monday was $872
European countries withdrew almost 63% of the gas pumped in during the summer from their underground storage facilities.
Futures prices for natural gas in Europe, after a morning surge to almost $1,100 per 1,000 cubic meters, closed at $900. It is reported by the Prime agency with reference to the data of the London ICE exchange on Monday, January 17.
"The cost of the nearest futures on the Dutch TTF index at the opening of trading was $ 1,072. Then, after a short increase, the cost began to decline, showing a negative trend throughout the remaining trading. In recent hours, prices began to fall rapidly and fell below $ 900, but closer to the close recovered," the statement said.
The maximum indicator was observed at the opening – at 1072 dollars, the minimum amounted to 872 dollars. At the close, prices were $919, down 10.3% from Friday's settlement value.
In turn, the Russian Gazprom informedthat Europe has withdrawn 62.6% of the gas injected in the summer from its underground storage facilities.
"According to Gas Infrastructure Europe, as of January 15, the volume of active gas in European underground storage facilities is 25% (by 15.6 billion cubic meters) less than last year. 62.6% of the volume of gas pumped in the summer period has already been withdrawn," reports Russian concern.
It is specified that the volume of active gas in European storage facilities as of January 15 was 46.9 billion cubic meters, which is 1.091 billion cubic meters lower than the historical minimum values ​​for this date.
Gas reserves in Ukrainian UGS facilities decreased to 12.6 billion cubic meters. This is 44.2%, or 10 billion cubic meters, lower than last year, and 2.7 billion cubic meters less than at the start date of injection in April 2021.
Recall that on December 31, natural gas prices fell below $800 for the first time since November 10. At the same time, in ten days, when a historical record of almost $2,200 per thousand cubic meters was recorded on December 21, the price of gas fell by almost three times.
News from Korrespondent.net in Telegram. Subscribe to our channel
.