Four people died in a fire in the Chernihiv region, three of them were children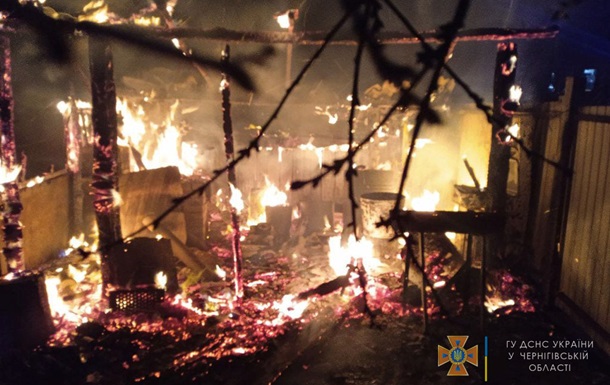 The fire claimed the lives of four people
The fire broke out in a private residence. As a result, one adult and three children under the age of five died.
In the village of Branitsa, Chernihiv region, four people died as a result of a fire, three of whom were children. On Tuesday, January 18, the press service of the State Emergency Service reports.
It is noted that today at 16:44 in the village of Branitsa, Nizhyn district, a fire broke out in a private residential building, as a result of which four people died, including three children (born in 2017-2018). At 17:25 the fire was localized on an area of ​​56 sq. m.
16 people and four pieces of equipment were involved in extinguishing.
No other details of the tragedy have been released.
Earlier it was reported that a wooden church burned down in Transcarpathia. The fire destroyed the roof of the church, the walls and everything inside the building.
And in the Kharkiv region, in case of a fire per 1 sq. m two people died. The bodies of a 70-year-old woman and her 50-year-old son were discovered by relatives who, without getting through, decided to visit them.
News from Korrespondent.net in Telegram. Subscribe to our channel
.