In Chernivtsi, a dead python was found on the street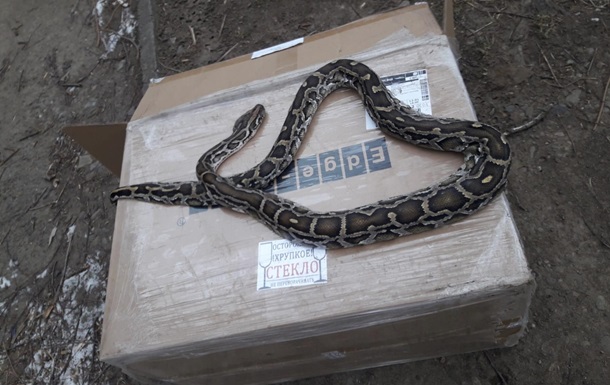 Photo: Anya Pelepchuk / Facebook
In Chernivtsi, a python was found in the middle of the street
The snake was noticed by passers-by. Now the police are investigating how the snake got on the street and are looking for the owner.
On st. Philip Orlik in Chernivtsi found a dead python. About it informed Volunteer Anna Pelepchuk on Facebook on Tuesday, January 18.
"This is such a find on Pylyp Orlyk Street. There were volunteers, passers-by, and the police. Everyone was afraid to pick up an unusual friend. An acquaintance who understands snakes arrived, and it turned out that she was dead and already decomposing," wrote Pelepchuk .
Now the police are investigating how the snake got on the street, and are also looking for the owner of an exotic reptile.
"We hope that there will be someone who did not want to bury the snake, but simply took it to the trash," the volunteer added.
According to ACC, the Regional State Food and Consumer Service promised to conduct the necessary examinations and establish the cause of the python's death.
"If it turns out that the dead animal was simply thrown away in this way, the owner will be held liable. This is an exotic animal. There are rules for keeping and hiding. In addition, at the scene of the event, as far as I know, a statement was immediately written to the police. owner," said Anzhela Kosovan, chief inspector of the State Food and Consumer Service of the region.
Recall that earlier a deer walked near the metro station in Kiev. The young animal walked among the people and did not look frightened. He had a collar around his neck.
Near Kiev, a car at speed knocked down an elk. 18+
News from Korrespondent.net in Telegram. Subscribe to our channel
.