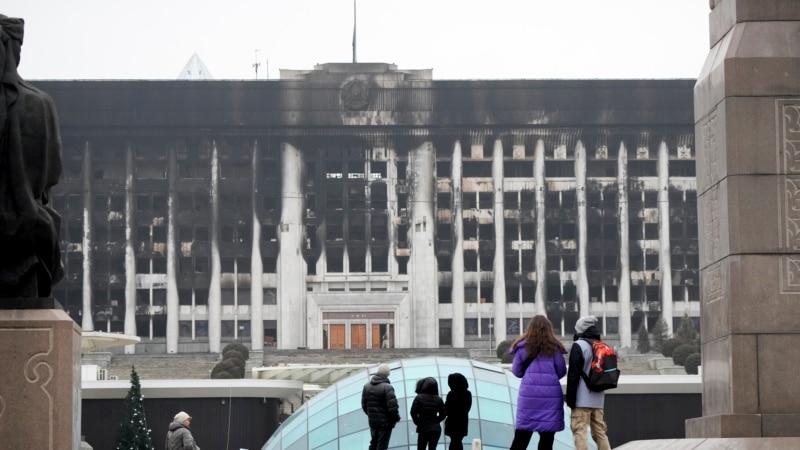 In the 16 days since the beginning of the rallies in Almaty, 2,748 people have been detained. All detainees are suspected of participating in illegal actions and looting. About it informs RIA Novosti with reference to the operational headquarters of the commandant's office of the city.
131 firearms and 4,179 ammunition were confiscated from detainees in Almaty.
As of January 18, there is no exact information on how many people were detained in the country during the protests. According to the latest data, more than ten thousand protesters were detained.
695 criminal cases have been initiated on grave and especially grave articles, 695 people have already been arrested, and 85 more have been detained as suspects. How informed senior assistant to the Prosecutor General Azamat Sargazin, including 44 cases of acts of terrorism, 15 cases of murders, six cases of propaganda and calls for the seizure of power.
Protests in Kazakhstan began on January 2 in the city of Zhanaozen due to an increase in prices for liquefied gas. Within a few days, the rallies became massive, and the demands became political, pogroms began, attacks on administrative buildings and looting began. According to the latest data, 225 people died.
On January 7, President Kassym-Jomart Tokayev said that "terrorists" were operating in the city, and in connection with "external aggression" he asked for military assistance from the member countries of the Collective Security Treaty Organization (CSTO). The military of five CSTO countries was sent to the country, the main contingent is the Russian military.
January 11 Tokayev declaredthat the counter-terrorist operation is ending, and the CSTO forces will gradually begin to withdraw from the territory of Kazakhstan from January 13. On January 14, the withdrawal of foreign military personnel from the country began.
.