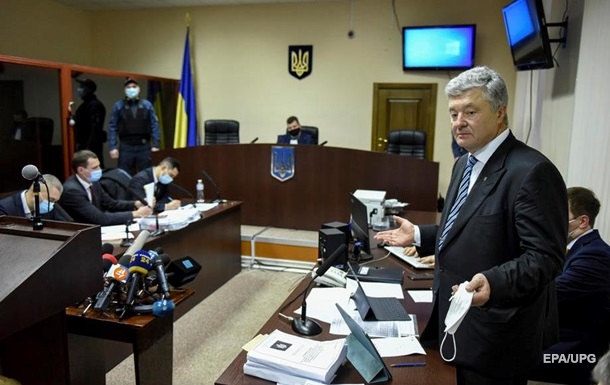 Poroshenko, who arrived in Ukraine in the morning, stayed in court until late in the evening; hackers "destroyed" the websites of the Shevchenkovsky district court and Prozorro; Britain will supply anti-tank systems. Korrespondent.net about the main events of yesterday.
Poroshenko arrived in Ukraine
The fifth president of Ukraine, MP Petro Poroshenko, arrived in Ukraine on a Warsaw-Kyiv flight on January 17. Several thousand people gathered at Zhuliany airport to meet him. From the airport, Poroshenko went to the Pechersk District Court, where a meeting was held to select a preventive measure for him. Late in the evening it became known that the court session was postponed to January 19.
A delegation of US senators arrived in Ukraine
The delegation includes representatives of both Democrats and Republicans. At a meeting with President Volodymyr Zelensky, Russian aggression against Ukraine, Russian passportization of Donbas residents and Nord Stream 2 were discussed.
Ukraine and NATO signed a "digital" memorandum
"The Memorandum signed today continues our cooperation that began in 2015. With the support of NATO, we plan to continue providing modern information technologies and services in the command and control system of the Armed Forces of Ukraine," said Natalia Galibarenko, Ambassador of Ukraine, Representative to NATO.
Cyberattacks on government sites continue: two more sites have been downed
Attackers hacked into the websites of the Shevchenko district court and Prozorro. Some previously affected and restored sites are being DDOS-attacked. Most of the state sites that suffered from last Friday's cyberattack have already resumed their work. The cyberattack is now being investigated, and work is underway to restore the rest of government resources. In particular, the version about the use of a wiper program that destroys data is being checked.
COVID-morbidity in Ukraine has almost doubled
The number of active patients increased to 105,000 (from 93,000 a week earlier). Hospitalized about 11 thousand citizens. At the same time, a further increase in the incidence is expected.
London announced the supply of weapons to Ukraine
Britain will supply Ukraine with defensive weapons, in particular, light anti-tank systems. "We decided to supply Ukraine with light anti-tank defense systems … They are not strategic weapons and do not pose a threat to Russia. They should be used for self-defense," said British Defense Secretary Ben Wallace.
Zelensky met with German Foreign Minister
Politicians discussed the possibility of organizing the next summit in the Normandy format. The interlocutors also noted the commonality of approaches of Ukraine and Germany to the development of cooperation in the energy sector, in particular, regarding the "green" transformation and renewable energy sources.
News from Korrespondent.net in Telegram. Subscribe to our channel
.