Jaresko solved the problem with the post-default crisis of Puerto Rico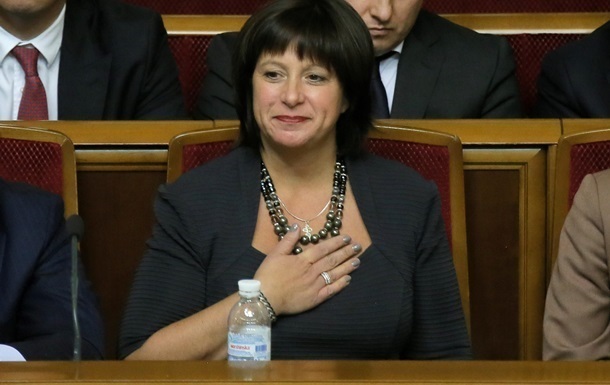 Photo: AP
Natalia Yaresko helped Puerto Rico write off 80% of its debts
The country will be written off 80% of its debts according to the plan developed by the team of the Ukrainian ex-Minister of Finance.
The Financial Management and Control Council for Puerto Rico, which has been headed by former Ukrainian Finance Minister Natalia Yaresko since 2017, has developed a plan to bring the country out of the crisis after the default. It provides for the write-off of 80% of the country's public debt. On Wednesday, January 17, reports Associated Press.
The day before, the plan was approved by a US federal court.
As you know, in 2015, the government of Puerto Rico defaulted on the public debt, the amount of which then exceeded $70 billion. In addition, the country had more than $50 billion in government pension liabilities. In 2017, after the largest municipal bankruptcy in US history, the island of Puerto Rico was placed under the protection of the court.
Puerto Rico is under the jurisdiction of the United States, and the US government has created a special supervisory board in order to bring the island out of the crisis. In early 2017, Jaresko became the Executive Director of the Council.
Puerto Rico's debt restructuring plan, which was developed by US advisers, will go into effect on March 15. It provides for the cancellation of 80% of debts, which will save the island $ 50 billion. At the same time, Puerto Rico will have enough resources to pay off debts until 2034.
Jaresko herself said that Puerto Rico's financial crisis is coming to an end, and her team has done what many thought was impossible.
Recall that Natalia Yaresko was the Minister of Finance of Ukraine from December 2014 to April 2016. She was born in the USA, but moved to Ukraine in the early 90s. In 2015, under her leadership, Ukraine restructured its external debt on 13 Eurobond issues for a total of $15 billion. The agreement reached by her provided for the write-off of about $3 billion and the deferral of payment of $8.5 billion of the principal amount of debt obligations for four years.
And in March 2017, Jaresko was appointed Executive Director of the Financial Management and Control Board for Puerto Rico.
News from Korrespondent.net in Telegram. Subscribe to our channel
.