Russia completes military withdrawal from Kazakhstan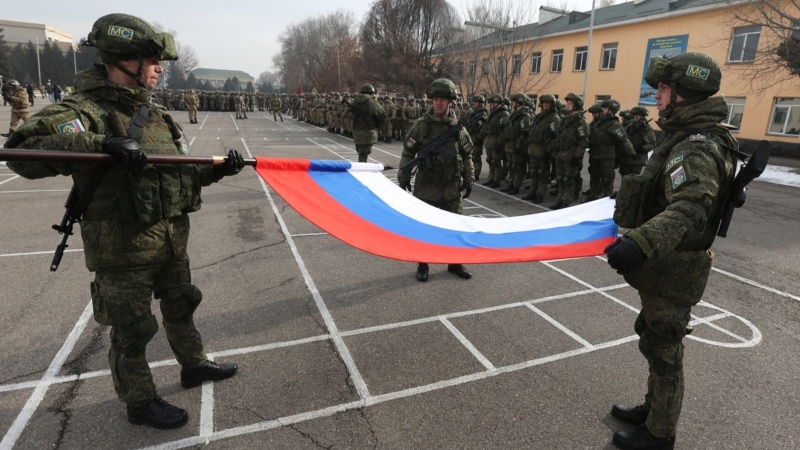 The last four planes with the Russian military, who were there as part of the CSTO mission, took off from Kazakhstan. About it informs TASS.
The planes took off from the airports of Nur-Sultan and Almaty. On them Kazakhstan left and command of a military contingent led by Colonel General, Commander of the Russian Airborne Forces Andrey Serdyukov. According to him, the mission was successful, and "not a single provocation was allowed against the Russian soldiers."
The Ministry of Defense reported that the Russian military helped the Kazakh authorities take control of the airport in Almaty. They also guarded the Consulate General of Russia located in the city and other administrative facilities.
The withdrawal of the Russian military from Kazakhstan began on January 13. Their exact number was not disclosed. In total, 2,030 soldiers and 250 pieces of equipment from Russia, Belarus, Armenia, Tajikistan and Kyrgyzstan were sent to Kazakhstan as part of the CSTO mission.
Earlier on Wednesday, it became known that the deputies of the Mazhilis (lower house) of the Parliament of Kazakhstan approved the amendments into legislation that will abolish the life-long chairmanship of the first president of the republic, Nursultan Nazarbayev, in the Security Council and the Assembly of the People of Kazakhstan.
The military of the CSTO countries was sent to Kazakhstan on January 6, the fourth day of unrest in the country, at the request of President Kassym-Jomart Tokayev. He declaredthat "terrorists" operate in the cities, and in connection with "external aggression" he turned to the CSTO countries for military assistance.
Protests began in Zhanaozen over rising fuel prices. Within a few days, the rallies escalated into armed clashes with the security forces. As a result, the mayor's office was seized and burned down in Almaty.
According to the latest data, 225 people died as a result of the protests. 695 criminal cases have been initiated on grave and especially grave articles, 695 people have already been arrested, and another 85 have been detained as suspects. In total, about ten thousand people were detained in Kazakhstan.
.