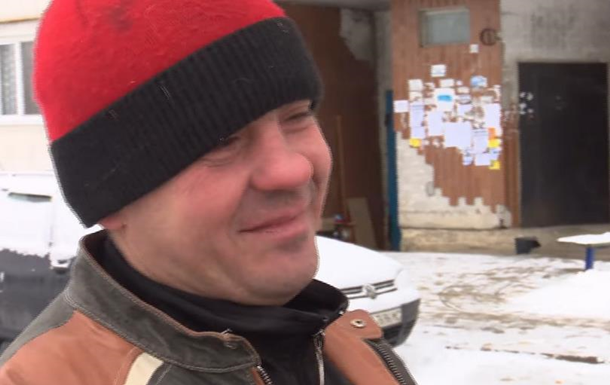 Photo: frame from video
A man attacked journalists in Kharkov
During the filming of a story about a dysfunctional family, a drunken man attacked journalists.
In Kharkov on Tuesday, January 18, during the filming of a story about a dysfunctional family, a drunk man attacked journalists. About it informed head of the NUJU Sergey Tomilenko.
The film crews of the STB and 1 + 1 channels were attacked by the woman's cohabitant, who did not let her 11-year-old daughter into the apartment for several days.
Footage from STB journalist Maria Malevskaya shows a man named Arkady talking to reporters. Then he approaches the film crew. He rudely pushes the journalists and tries to smash the cameras.
"This is Alkady. He is a cohabitant of a woman who did not let her own 11-year-old daughter home for several days. Neighbors, social services and law enforcement officers say that her mother is abusing, and not only alcohol, but also drugs lately. The girl was taken to the hospital, for For 5 days, her mother did not come to her, at the appointed time she did not appear at the social service this morning. Alkady did not seem to notice the absence of the child. For Alkady is a man-meme, "wrote Maria Malevskaya.
After the conflict, the man returned to the house and climbed into the window of the apartment.
Journalists are not going to write a statement to the police. "After all, there is such an asocial type that it does not make sense," Maria Malevskaya explained in a comment to the National Union of Journalists.
Attention, there is no profanity in the video!
Earlier it was reported that in Kiev, on the territory of the Kiev-Pechersk Lavra, during a fire, clergymen and unknown persons attacked journalists.
News from Korrespondent.net in Telegram. Subscribe to our channel
.