Blinken called the condition for refusing to negotiate with the Russian Federation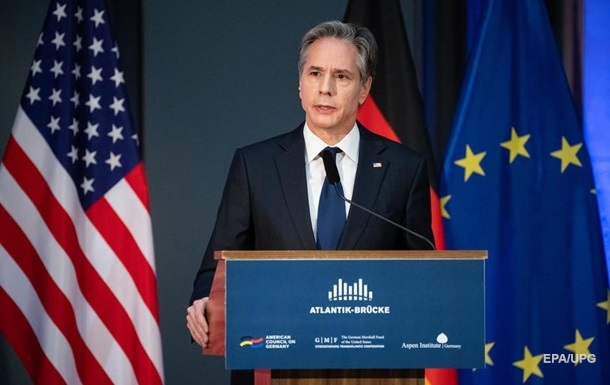 Blinken to meet with Lavrov tomorrow
Russian aggression against Ukraine will negate all attempts to agree on security guarantees, says the head of the State Department.
Western countries will refuse to negotiate with Russia on security in the event of its invasion of Ukraine. This was announced on Thursday, January 20, by US Secretary of State Anthony Blinken during a visit to Berlin, reports Interfax-Ukraine.
"The opportunity to work with the United States and our allies and partners in Europe to determine the future and our common security will be nullified in the event of Russian aggression against Ukraine," Blinken said.
He believes that there is a chance to overcome the crisis around Ukraine in the coming weeks.
"We can improve our mutual understanding, and this, combined with the reversal of Russia's military buildup near the Ukrainian borders, will take us out of the crisis in the coming weeks," he said.
At the same time, Blinken noted that the aggression of the Russian Federation against Ukraine will only lead to the strengthening of NATO.
The head of the State Department added that the world does not need a new conflict in the context of the coronavirus pandemic and the threat of climate change.
Recall that on the eve of Blinken visited Kiev, where he held talks, including on the supply of weapons. Tomorrow, the Secretary of State will meet in Geneva with Russian Foreign Minister Sergei Lavrov, with whom he will discuss security guarantees.
News from Korrespondent.net in Telegram. Subscribe to our channel
.