Blinken: The US and its allies in Europe are united towards Russia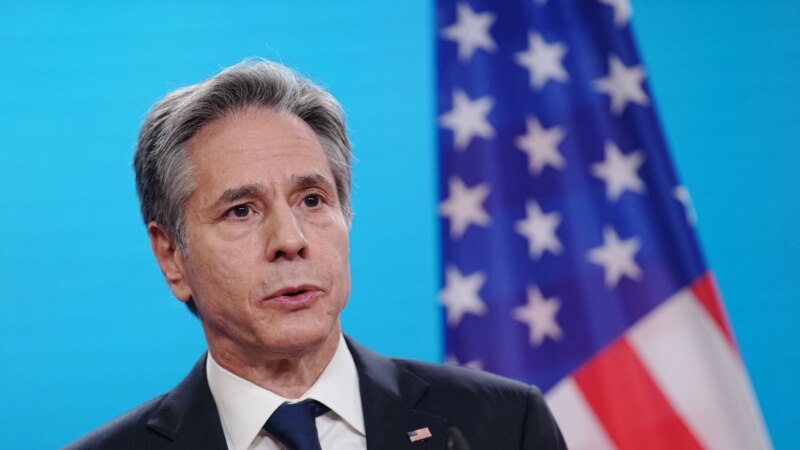 The United States and its European allies will act as a united front on the issue of supporting Ukraine and putting pressure on Russia to force it to abandon the escalation of aggression against this country. About it after negotiations in Berlin with the foreign ministers of Germany, Great Britain and France, said US Secretary of State Anthony Blinken.
He confirmed that in the event of a new Russian invasion of the territory of Ukraine, a unified and tough response from the United States and its allies will follow. The new invasion means "any crossing of the Ukrainian border by Russian troops." Blinken also noted that instead of a direct invasion, Russia could choose other options for aggression against Ukraine – for example, cyber attacks. He promised that Western allies would respond to such actions as well.
The heads of the foreign ministries reaffirmed that the West is interested in a diplomatic solution to the conflict. Blinken reiterated a formula that US officials have been talking about more than once in recent days – that Russian President Vladimir Putin has two options: de-escalation or conflict, for which Russia, however, will pay a high price. The same was stated by German Foreign Minister Annalena Berbock.
Burbock met on January 18 in Moscow with Russian Foreign Minister Sergei Lavrov. Blinken will meet Lavrov on Friday in Geneva. Recent negotiations with Russia on security guarantees, which have so far come to nothing, will also be discussed, the Secretary of State said.
US President Joe Biden the day before – in connection with the build-up of the Russian grouping near the border with Ukraine – expressed the opinion that Putin would most likely decide to invade. In this case, according to Biden, Russia will face "catastrophic consequences" – we are talking about serious economic sanctions. At the same time, the US President expressed the opinion that Putin is still not striving for a full-scale war.
Moscow denies aggressive plans and blames Ukraine and the West for rising tensions.
.