Prime Minister of Slovakia explained the position of the country on the Crimea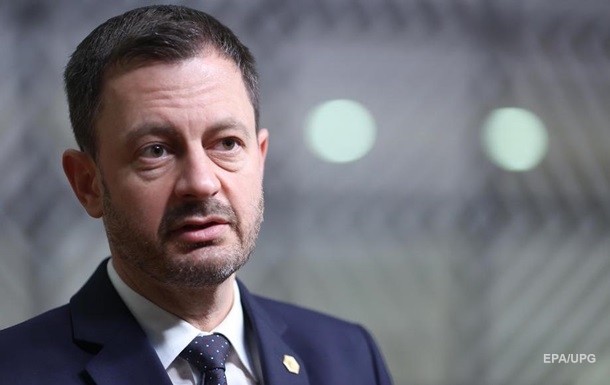 Prime Minister of Slovakia clarified the country's position on the Crimea
Slovakia back in 2014 joined the countries that condemned the annexation of Crimea by Russia, and nothing has changed since then, said Eduard Heger.
Slovakia will not take any action that would justify Russia's violation of international law and the annexation of Crimea. This was stated by the Prime Minister of Slovakia Eduard Heger, informs DennikN on Thursday, January 20th.
Heger's statement followed the statement of the Minister of Economy of Slovakia Richard Sulik, allegedly the Russian Federation will not return the peninsula seized in 2014 to Ukraine. Sulika Heger questioned this statement.
"During the reign of Robert Fico, the Slovak Republic joined the states that condemned the occupation of Crimea and imposed sanctions on the Russian Federation. This is the official foreign policy line of the Slovak Republic, in which nothing has changed and which is binding on members of the government," Heger said.
The Slovak premier now expects Foreign Minister Ivan Korchok to resolve the Sulik situation in this spirit.
Recall that on the eve of the Minister of Economy of Slovakia spoke out against the sanctions for the Crimea. Statements by Minister Richard Sulik do not contribute to the development of friendly Ukrainian-Slovak relations, the Foreign Ministry noted.
The Ukrainian Foreign Ministry stressed that the official of friendly Slovakia demonstrates a distorted perception of reality about the ownership of Crimea and an understanding of the sanctions imposed on Russia.
News from Korrespondent.net in Telegram. Subscribe to our channel
.