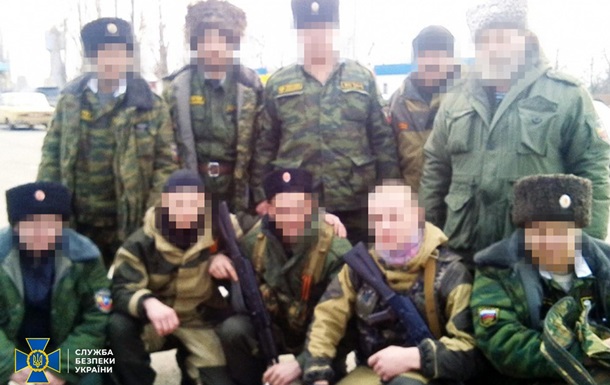 Photo: ssu.gov.ua
SBU exposes members of "Lugansk District of Don Cossacks"
The security forces have identified 13 leaders of the so-called "Lugansk district of the Don Cossacks."
The SBU has identified 13 leaders of the so-called "Luhansk district of the Don Cossacks" who fought against the forces of the ATO. About it informs press service of the SBU on Thursday, January 20.
Previously, they were part of the public organization of the same name, registered until 2014. Subsequently, the court ruled on its ban and forced dissolution.
The attackers actively participated in the hostilities against the ATO forces in the regions of Luhansk and Debaltseve. They accompanied the so-called "humanitarian" cargo from the Russian Federation for the separatists, and also patrolled settlements in the region temporarily not controlled by the Ukrainian authorities.
They were also involved in the protection of illegal checkpoints in ORDLO, where they stopped public transport and cars of local residents and carried out illegal searches.
Now the leaders of the formation are hiding from justice in the territory of the Luhansk region, temporarily not controlled by the Ukrainian authorities. After being detained, they will be prosecuted under articles on encroachment on the territorial integrity and inviolability of Ukraine, as well as on participation in a terrorist group or terrorist organization.
Recall that earlier three separatists of the "L/DNR" received prison terms in absentia. Two convicts are hiding in the territory temporarily not controlled by the Ukrainian authorities, and another one is in Russia.
It was also reported that the SBU announced the detention of an agent of the special services of the Russian Federation. The SBU officers detained the organizer during his meeting with the perpetrator. The attacker set a new task of setting fire to military equipment.
News from Korrespondent.net in Telegram. Subscribe to our channel
.