Small intrusion: Kuleba answered Biden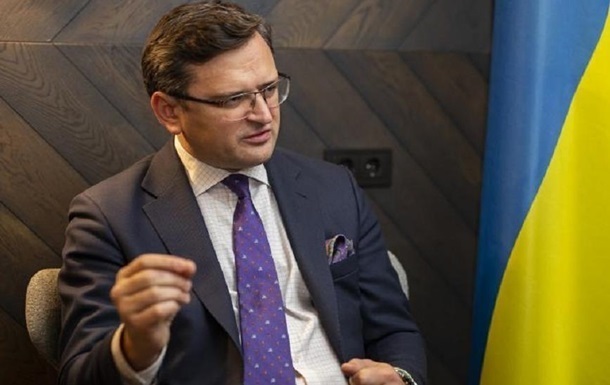 Photo: sargs.lv
Biden announced a "small invasion" of the Russian Federation in Ukraine: Kuleba replied
There is no difference between a "small" invasion and a full-scale Russian invasion of Ukraine, Dmitry Kuleba stressed.
There is no difference between a "small" invasion and a full-scale Russian invasion of Ukraine. This was stated by Ukrainian Foreign Minister Dmitry Kuleba, commenting on the statement of US President Joseph Biden on Thursday, January 20.
"There is no difference between a small invasion and a full-fledged invasion. You can't be half-invaded or half-aggressive. Aggression is either there or it isn't. And we can say, as a fait accompli, that Russia's aggression against the state of Ukraine has continued since 2014," Kuleba stressed. .
According to the minister, if we talk specifically about a military invasion, it cannot be divided into large or small. Kuleba recalled that "Russia is already on the territory of Ukraine, Russia is already killing Ukrainian soldiers."
"Our position, which we communicate with the United States and all other countries, is very simple: Russia is able to act non-linearly, but the mistakes of 2014 do not have the right to be repeated. And therefore we will not accept any attempts (I emphasize, if any) to explain to Ukraine "that there is no need to do anything to contain Russia… All this has been passed. All these lessons of history have already been learned. And we will not again pay with the blood of our citizens for the inability of partners to quickly and clearly draw conclusions about the actions of the Russian Federation," the Foreign Minister added.
Finally, Kuleba stressed that he has no doubts either that the United States and Biden personally support Ukraine, or that he supports Ukraine not only with words, but also with concrete deeds, or that in the event of the outbreak of active hostilities the US and the EU will have no choice but to apply appropriate tough sanctions against Russia.
In turn, the White House was quick to clarify Biden's words.
"It's one thing if it's a small invasion and we have to argue about which (sanctions) to apply and which not to apply and so on. But if they (the Russians) really do what they are capable of, given the forces concentrated on (Ukrainian) border, it would be a disaster for Russia if it invades Ukraine," Biden said the day before.
As explained in the White House, under the "small" Russian invasion of Ukraine, Biden meant possible cyber attacks or provocations involving paramilitaries.
"The US President explained this. He meant the difference between military and non-military / paramilitary / cyber actions of the Russians. Such actions will meet with a backlash in coordination with allies and partners," – wrote Emily Horn, spokeswoman for the US administration's National Security Council, on Twitter.
Then on the White House website published official explanation.
"President Biden has made it clear to the Russian President that if any Russian military forces cross the Ukrainian border, it will be considered a new invasion that will meet with a quick, tough and only response from the United States and our allies," the statement reads.
Earlier, Biden said what awaits the Russian Federation in the event of an invasion. An invasion of Ukraine would be a disaster for Russia. Partners and allies of the United States will cause serious damage to its economy, Biden said.
Biden: Meetings with Russia have so far yielded nothing
News from Korrespondent.net in Telegram. Subscribe to our channel
.