In Liberia, 11 children were victims of a stampede in a church. 18+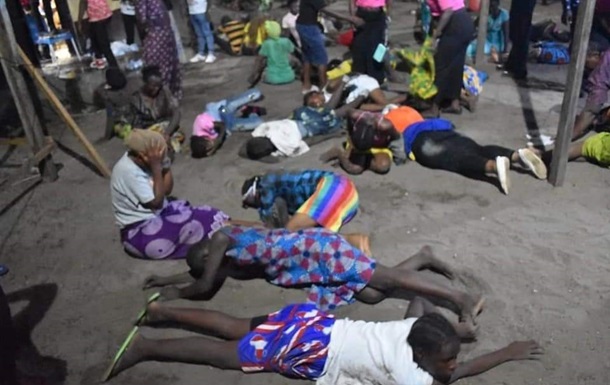 Photo: twitter.com/SS_Times2005
Three days of mourning declared in the country
The tragedy happened when hundreds of people tried to escape from the raiders armed with edged weapons.
In the Liberian capital of Monrovia, a group of armed men raided a church during a service. As a result, there was a stampede that claimed the lives of 29 people, including 11 children, informs Reuters on Thursday, January 20th.
The incident took place on Wednesday evening in the New Kru Town area. Hundreds of people were inside the church at the time of the attack.
"We saw a group of men with cleavers and other weapons approaching the crowd. … While running, some people fell, while others walked along them," the eyewitness said and specified that the attackers were trying to rob the believers.
According to doctors, several victims are in critical condition, so the number of deaths may increase. According to local media, one of the victims of the stampede was a pregnant woman.
Liberian President George Weah, who visited the scene on Thursday, declared three days of national mourning for the dead.
On the Web, eyewitnesses publish footage from the scene of the tragedy, as well as photos of the collected shoes and clothes of the injured and dead people.
Attention! Photo 18+
As reported, in Kashmir on January 1 at the famous temple of Mata Vaishno Devipo due to the large influx of believers who gathered to celebrate the beginning of the New Year, there was a stampede. It killed at least 12 people, another 20 were injured.
News from Korrespondent.net in Telegram. Subscribe to our channel
.