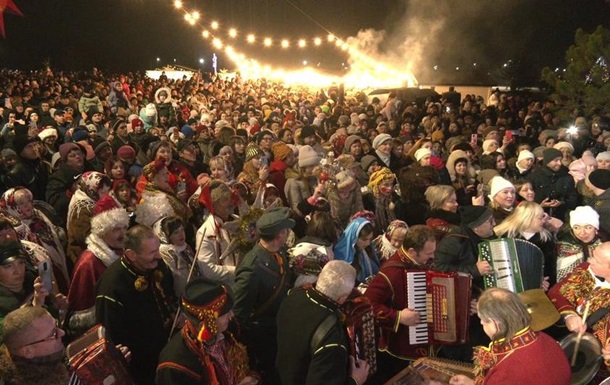 Photo: Public Carpathians
On January 9, in the village of Podgorie, thousands of people sang carols, and now in the region since January 24, the red zone
A sharp outbreak of coronavirus in the region may be associated with the setting of a Ukrainian record for singing carols.
Ivano-Frankivsk region is moving into the red zone of adaptive quarantine. This was announced by the Minister of the Cabinet of Ministers Oleg Nemchinov on his page in Facebook on Friday, January 21st.
According to him, an extraordinary meeting of the State Commission on fuel and energy and emergency situations was held today.
"Based on the results, the State Commission decided to establish a "red" level of epidemic danger in the Ivano-Frankivsk region from 00:00 on January 24, 2022," the minister wrote.
In turn, the general director of the Ivano-Frankivsk Regional Center for Disease Control and Prevention of the Ministry of Health, the chief state sanitary doctor of the region, Ruslan Savchuk, in an interview with DW, said that a sharp outbreak of coronavirus in the region may be associated with Ukraine's record for singing carols.
He noted that two weeks ago he made preliminary forecasts about an increase in the incidence. However, that it will be so swift, it became obvious after all the events that were held to set a Ukrainian record for singing carols.
"More than 4.5 thousand people took part in them, and according to the organizers, somewhere else two thousand did not have time to register, therefore, approximately seven thousand people were there – without masks, without undergoing any temperature control and having certificates. vaccinations, and then a number of festive events were held directly in the center of Ivano-Frankivsk, as well as in the regions," he said.
It should be noted that more than 20,000 new COVID cases have been detected in Ukraine over the past day. In the first place is Ivano-Frankivsk region – 2,427.
News from Korrespondent.net in Telegram. Subscribe to our channel
.