US accuses four Belarusians of air piracy due to Ryanair landing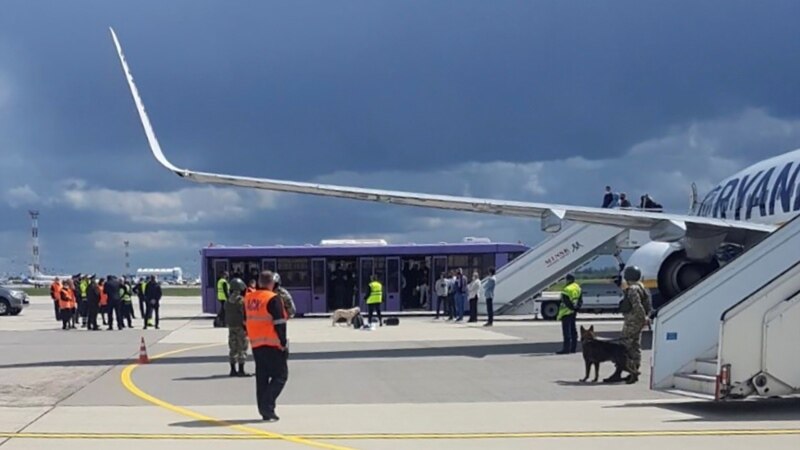 USA accused four Belarusian officials in air piracy due to the landing of a Ryanair flight, on board of which was the former editor-in-chief of the telegram channel NEXTA Roman Protasevich, in May last year in Minsk. We are talking about the head of Belaeronavigatsia, his deputy and two KGB officers. In the US, they face a prison term of up to life in prison.
According to US authorities, the defendants fabricated information about a bomb threat on board and forced the crew to make an emergency landing in Minsk instead of Vilnius. This was done in order to detain opposition blogger Protasevich, according to a press release from the Ministry of Justice. The conclusion was transferred to the federal court in New York.
After the forced landing of Ryanair at the airport in Minsk, in addition to Roman Protasevich, his girlfriend Sofia Sapega was detained.
The International Civil Aviation Organization conducted an investigation into the incident. They came to the conclusion that the report about the bomb on board the aircraft was deliberately false.
The NEXTA channel actively covered the Belarusian protests in the aftermath of the presidential elections in August 2020. Now, criminal cases have been initiated against Protasevich and Sapieha for organizing mass riots in Minsk and inciting social hostility towards government officials.
In June last year, after Protasevich's speeches criticizing the opposition were shown on Belarusian television several times, he and Sapega were transferred from the pre-trial detention center to house arrest.
Sapieha was finally charged under the article on "incitement of hatred". The Russian woman faces up to six years in prison.
The circumstances of the detention of Protasevich and Sapieha caused sharp criticism in the West. The incident was called a hijacking and kidnapping. New sanctions were introduced against Minsk.
.