Results 21.01: COVID outbreak and special forces from Britain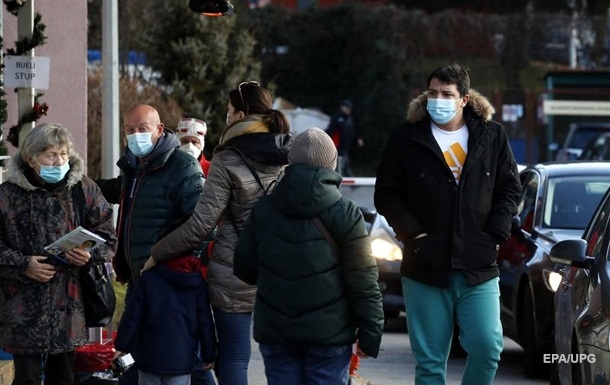 Over 3.7 million COVID cases per day in the world
The United States approved the supply of American-made weapons to Ukraine to the Baltic countries; Ivano-Frankivsk region becomes "red" from Monday; negotiations between Blinken and Lavrov. Korrespondent.net about the main events of yesterday.
Baltic countries to deliver Javelin to Ukraine – WSJ
The United States has approved the transfer of American-made weapons by the authorities of Estonia, Lithuania and Latvia to Ukraine and intends to send Mi-17 helicopters to Kiev. We are talking about the supply of Javelin portable anti-tank missile systems and Stinger anti-aircraft missile systems.
In the world, a record increase in COVID per day has been updated
For the first time since the beginning of the coronavirus pandemic in the world, the number of infected people detected in 24 hours exceeded 3.7 million. The leading countries in terms of incidence are the USA, India and Brazil
Britain delivered 2,000 rocket launchers to Ukraine
Within a week, the UK delivered 2,000 anti-tank missile launchers to Ukraine and sent 30 special squad soldiers. The British military will teach the military of the Armed Forces of Ukraine how to use the delivered anti-tank weapons.
The results of the negotiations in Geneva: Blinken's version
The head of the US State Department, Anthony Blinken, expressed to Russian Foreign Minister Sergey Lavrov the US concern about the actions of the Russian Federation not only in relation to Ukraine, but also in other parts of the world. He suggested to Lavrov that Russian troops be withdrawn from the border with Ukraine, which would confirm the absence of plans for an invasion. In response, the Russian minister assured that Moscow had no plans to invade Ukraine.
Ivano-Frankivsk region moves into the red zone
Ivano-Frankivsk region enters the red zone of adaptive quarantine from Monday, January 24. The chief state sanitary doctor of the region, Ruslan Savchuk, said that a sharp outbreak of coronavirus in the region may be associated with the setting of a Ukrainian record for singing carols.
News from Korrespondent.net in Telegram. Subscribe to our channel
.