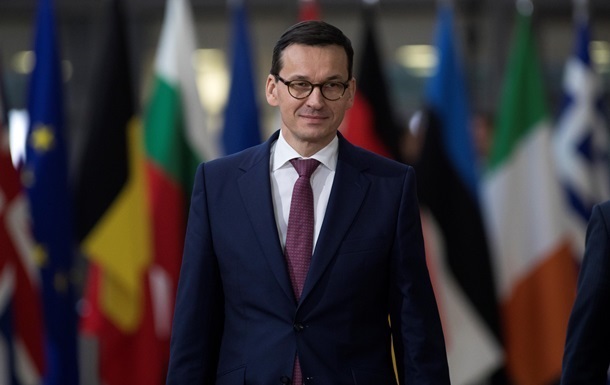 Фото: Getty Images
Morawiecki will visit Ukraine on February 1
On the first day of February, the head of the Polish government will visit Ukraine. The British prime minister is also due to arrive this week.
Prime Minister of Poland Mateusz Morawiecki will visit Ukraine next week, spokesman for the Polish government Piotr Müller said in Twitter on Saturday, January 29th.
"Prime Minister Mateusz Morawiecki will meet with the President and Prime Minister of Ukraine on Tuesday in Kiev," he wrote.
Muller added that Poland supports Ukraine in activities aimed at preventing Russian aggression.
"We will do our best to keep peace in Europe," he said.
Earlier it became known that British Prime Minister Boris Johnson will visit Ukraine.
The foreign ministers of Germany and France will also visit Ukraine.
In addition, Turkish President Recep Tayyip Erdogan is expected to visit on February 3.
All of them will arrive in Ukraine next week.
News from Korrespondent.net in Telegram. Subscribe to our channel