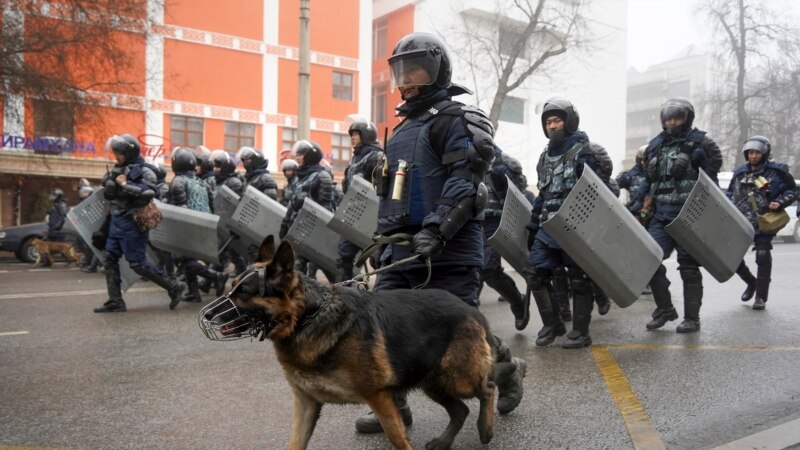 The international human rights organization Human Rights Watch called on the Kazakh authorities to thoroughly investigate all allegations of torture, harassment and arbitrary detention of activists during and after mass protests in January, which were accompanied by riots in several regions.
In a statement by human rights defenders, published February 1, said the organization had received "credible reports" of dozens of arbitrary detentions of peaceful protesters. Part of them. As noted, she was subjected to ill-treatment and torture, including with the use of electric shocks and batons. The report also mentions cases in which the authorities interfered unreasonably in the work of lawyers who defended detainees during protests.
"The leadership of Kazakhstan should immediately stop the abuses, ensure the rights of every detainee is protected, and bring to justice those who tortured and beat them," Hugh Williamson, director of Europe and Central Asia at Human Rights Watch, said.
Spontaneous protests in Kazakhstan, where the authorities tightly control civil activity, began on January 2 from the western Mangistau region due to dissatisfaction with a sharp increase in the price of liquefied gas. Later, anti-government slogans began to sound at the actions, and the speeches themselves acquired a more massive character and covered almost all regions. In the largest city of the country, Almaty, and in a number of other places, shooting was carried out, which led to human casualties.
During the protests, Kazakh authorities cut off the Internet and limited mobile phone service for several days.
President Kassym-Jomart Tokayev has leveled accusations against civil activists and media outlets for inciting protests. Several journalists were detained.
Tokayev claimed that "20,000 extremists trained in foreign terrorist camps" attacked Almaty, but he did not provide any confirmation of his words. As the protests escalated, Tokayev turned to allies in the Collective Security Treaty Organization (CSTO), which includes Russia, for help in normalizing the situation.
A number of experts saw in the events in Kazakhstan a confrontation between Tokayev's entourage and supporters of former President Nursultan Nazarbayev. A number of individuals associated with Nazarbayev have lost high positions in recent days. But the ex-president himself claims that there is no elite conflict in the country.
According to official figures, 227 people, including 19 law enforcement officers, were killed during the riots in Kazakhstan. Human rights groups do not rule out that the number of those killed could be much higher.
.