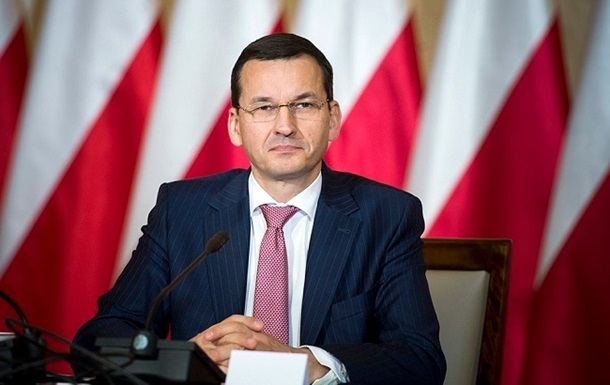 Photo: OstroV
Poland ready to evacuate part of Ukrainians in case of escalation
The more assistance to the Ukrainian army, the less the risk of conflict escalation, said Mateusz Morawiecki.
Poland is ready to accept part of the citizens of Ukraine if Russia launches a full-scale invasion. About it declared Prime Minister of Poland Mateusz Morawiecki at a briefing with Ukrainian Prime Minister Denys Shmygal on Tuesday, February 1.
"The more help the Ukrainian army has, the less likely it is that the conflict may escalate. Although, everything depends on one person and what happens in his head," Morawiecki said.
He added that Poland is preparing for the "worst case scenario."
"Poland is also preparing for the worst case, but I hope that this will not happen. We are ready to receive the Ukrainian wounded and evacuate some of the citizens," Morawiecki explained.
When asked whether Poland intends to extend the fence on the border with Belarus to the Ukrainian-Polish border, Morawiecki replied that he "does not see such a need."
In turn, Shmyhal expressed the hope that there would be no further military escalation by the Russian Federation, and that the conflict would be resolved through diplomacy.
"The Ukrainian army is stronger than ever. I want to assure the citizens of Ukraine in safety. We are grateful to Poland for its support. Poland received our citizens if necessary, and I am convinced that this will continue in the future. We hope that the escalation will be resolved through diplomacy," – summed up Shmyhal.
It should be reminded that earlier Poland sent a convoy of 29 trucks with humanitarian aid to Ukraine. The Polish authorities handed over blankets, mattresses, cots, clothes, medical supplies, and protective masks to Ukraine.
Union of Ukraine with Britain and Poland. What is known
News from Korrespondent.net in Telegram. Subscribe to our channel
.